Brett "Sheepskin" Lillyman post-Blacks session. Brett roomed with Toby Player and Simon Thornton for some time while living in a northern Sydney suburb, honing his big wave skills. You might get the idea that the guy is mute upon first meeting him. But give Lillyman some solid waves, or a few beers for that matter, and the Sheepskin will unravel.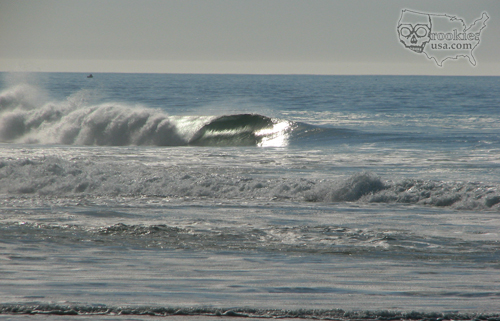 Little nugget peeling away in the depths of the 805.

Chris Burkard will be married in less than a week. I'm scared.

Tyler Danek stretching one out at the Wavehouse in San Diego. You would never have thought that this guy can't even swim the way he owns these pseudo-wave parks.

Say hello to my little friend. Sundaran Gillespie rightfully giving Baker props.

Before all his surfs Ben Player goes through this bizarre board molding routine where he builds up a pile of sand and flexes his boogie about it in a reverse rocker fashion. Can't argue with it when he's throwing pop reverses like these off of nothing during the Pipe contest.

Going face to face with the infamous Keiki shorebreak is a daunting task. Unidentified about to meet his maker.

Enrique del Solar rides for Toobs and keeps it pretty underground in the San Diego area. Here he is snapping away in La Jolla.