NF Decade Review – By Josh Shelly
Lackey section was super sick, very roach-esque editing and song, though there is only one Roach. Skipp and Hubb sections were insane of course. Tahiti was mental: Ross, Skip, and Eddie were owning late scoops and shockwave battles. Rawlins and Hardy sections were ridiculous as expected, the last invert of Hardy's section was pretty classic. Tons of other good stuff too; helicopter footage, Ross/Dre, etc. Overall I'm super pumped on this vid, definitely a huge step-up from their last releases…other highlights were Murdock's yelling, The Dawn preview, and Daniel Thomas Bridge III getting kicked out and passing out multiple times. I hope everyone can make the next stops on the tour, I almost guarantee it will get you amped.
NF Decade Pismo Beach Premiere (8/23/07)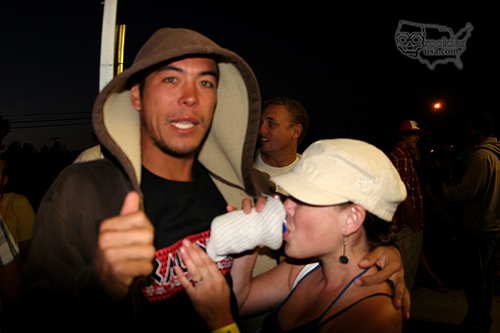 Young Jedi Chad Jackson and sock puppet master extraordinaire.

Murdock you dog, you didn't.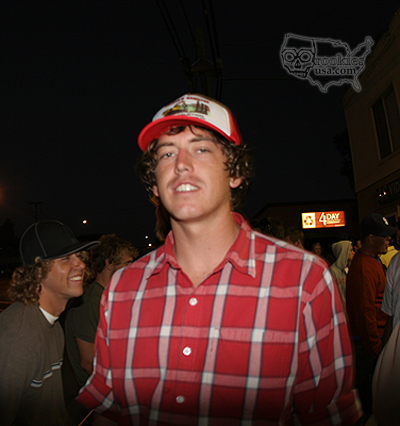 Warning: This pic may cause Asthmatic symptoms.

Pismo groms loitering as if it they were out front of Esteem.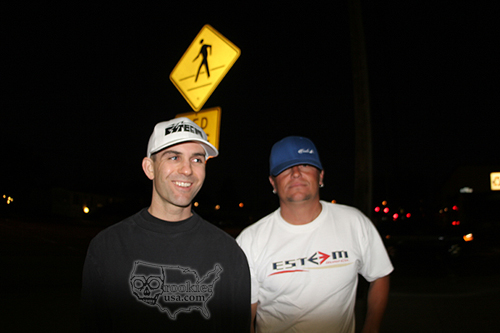 Foot stomps and Foster's tall cans anyone?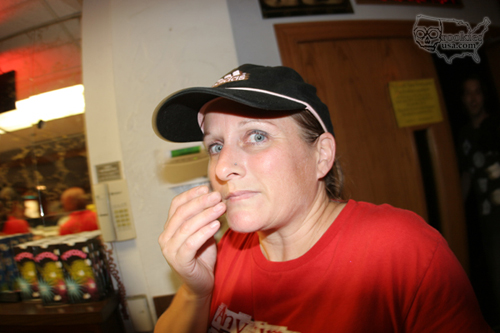 Don't know why Adam sent me this one. Popcorn machine romance maybe?

Fish and human chips please.

Heath thinks the movie should have been called Four Decades.

King Cobra and Jawbreakers is all the rage.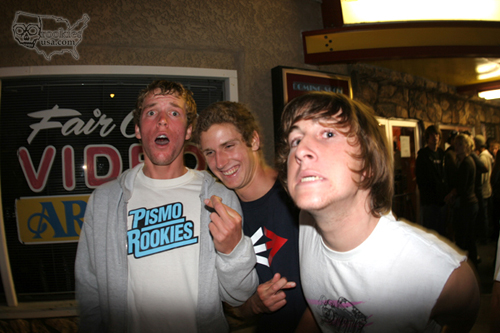 French Statom Sphincters.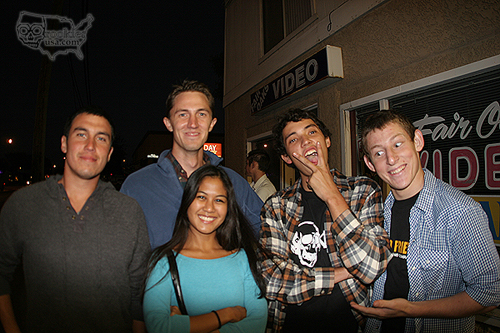 Megapixels.

Edward Scissorhands.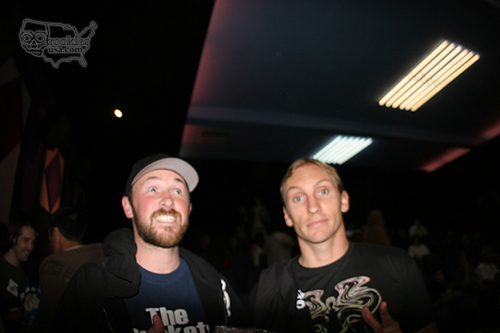 I'm seeing red. And I'm seeing Wilbur lurking.
NF Decade San Diego Premiere (8/25/07)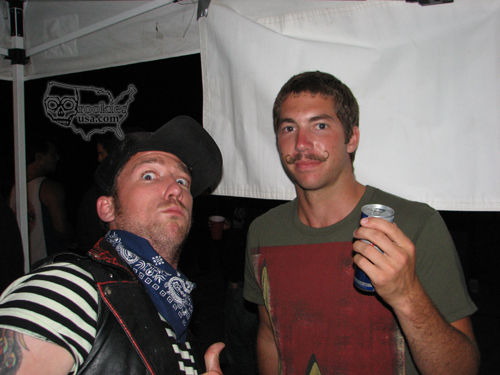 Curtis lost his stache to Phil Hudson.

"Just call me gimp." – Nes

"Our best video in a long, long time." – Ross McBride

The ladies were a little bummed when they found out there was only one dim lit outhouse for all of the 200 people that showed.

Red Bull '08 Ad Campaign.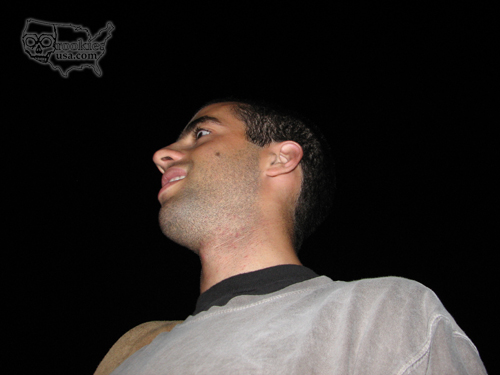 Ben Camp De Camp en Ben Campdeville sans beard.

Rookies pushes the envelope with frontal nudity now I guess.

Dirty Sanchez and Jimenez planning their imminent TJ takeover.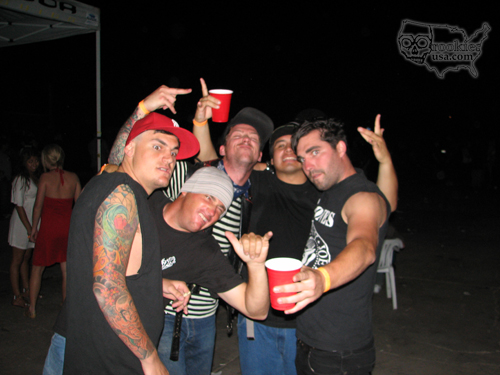 Hillbilly Rockabilly.

Paste Possie.