Something told me that construction orange was the right choice for the last "BATCH" of Rookies shirts, Cale Moore clockin' in.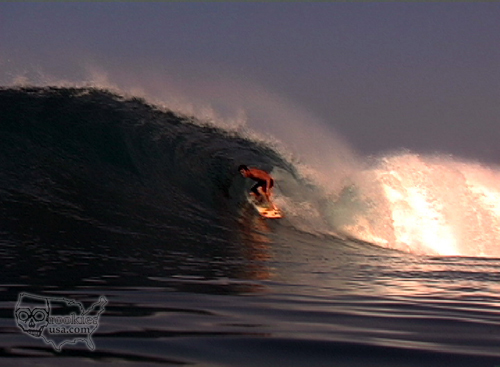 Usually I'm disappointed to see a few SHACK SHI sticks usually in the water, however Chad Jackson's far from shack shi.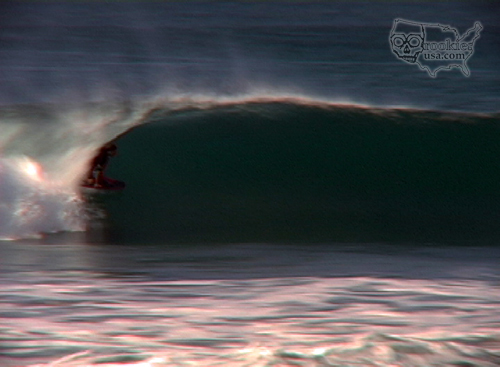 This was one of the longer backside tubes that I've seen in a while. Only in
Mex can you surf a peak like this all to yourselves with a couple of friends.

Good friend Dave Florez stalling his way into a beauty, this guy is living the life and is more amped on bodyboarding than anyone that I've know.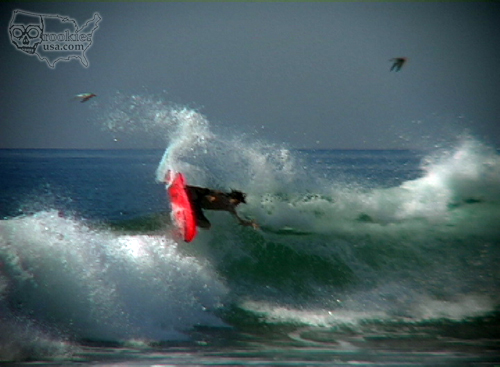 Destructing the lip is what Cale does best and when you see this entire clip of him landing this trick you will see why.

After the Godfather Randall Hamilton's wedding in Hawaii Roldy and Briggs introduced me to Butt Hash, a drug that's getting ready to blow up worldwide. It's when you shit in a jar, piss on it, and then let it sit for a week before you open and wiff. If only I could have bottled up the shit I
lost after seeing this empty in the water.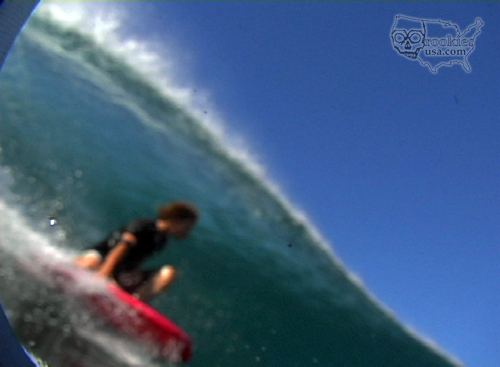 If only I had a still camera on this one.

Lifelong Los Osos kid Matt King getting the view, not to mention he can porch sit with the best of them.

First light Jonseyness, done.

Porch sitting was a main focus on this trip, and it just wouldn't have been nearly as all time without Brother Dan do to certain cannabis issues involving him and the law. Brother Dan decided to take a little leave of absence from his home in Hawaii and come meet some new people in Mex. Dan will play you any song you can imagine on request with brother Stanley's assistance.

This wave grew into a monster of a tube.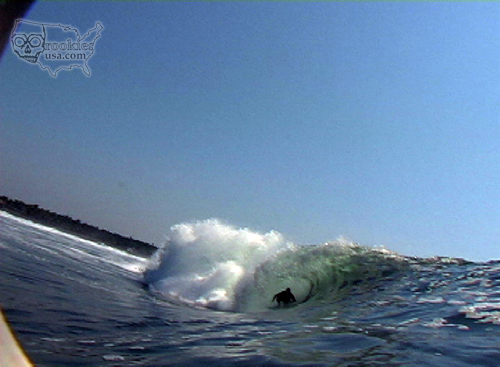 When Ryan Moore wasn't busy slamming tequila and eating massive quantities of tsunami love, he was getting a little break from the sun and hanging out in the shade of the tube.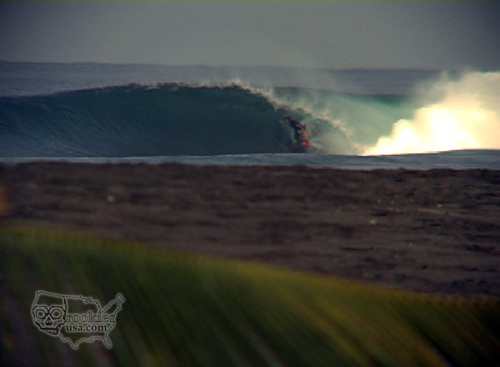 Empty peak, tubes, Jonseyness, Cale needs nothing else.

Hadn't boogied in a month and without a board, here's Todd Glaser in between shifts on a borrowed board without a doubt getting the wave of the day.

This was probably one of the best clips we got. Solid travel time just wish I could have got him coming out.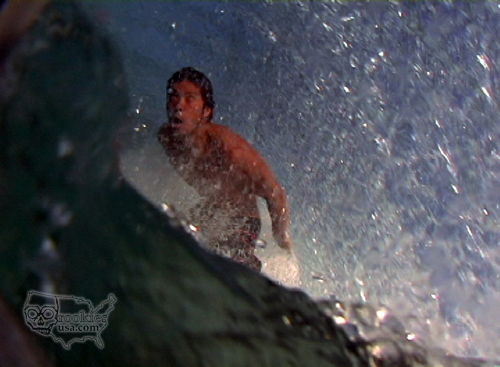 This tube was ridiculously long. Jackson enjoying the shade.

If only the fro hawk was a little clearer for all to see.

Cale getting used to the warm water hacking away backside.

How else could you end another successfull Mexico mission JAAAAACCCKKKKKKKSSSSSSOOOOOOOOOOOOOOOOOOOOOOOOOOOOOOOONNNN.