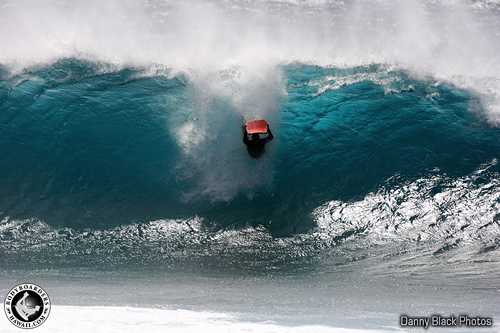 Name: Tim Hamilton
Age: 21
Current Residence: Atooi
Years Shooting: 7
Equipment: Canon. Most of 9 was shot on a GL2, but I'm currently using an XH-A1, HV20, Stickney housing, Viper Fins, and Final Cut Pro.
Favorite Place to Shoot: I dont' know. That's tough because I'd almost always rather be surfing. I guess anywhere that looks better on video than it really is.
Inspirations: Oshi Grady, Bud Miyamoto, Flanagan, David Phillips, Pypyr Lluellen – underground Hawaii bodyboarders.
Website: boogienation.org, myspace.com/boogienationfoundation
*************************************************************************
What videos inspired you as a grom?
Kauai Classic, Boyle vids, early No Friends, Boogie Knights, Smorgasbord.
How did Boogie Nation first get started?
When Bodyboarding Magazine died, and some other mags came and went, I wanted to do something for the sport. Since I didn't know how to make a magazine, I decided to make a video.
Where did you travel while filming Boogie Nation 9?
Mexico, Tahiti, Australia, Philippines, California, Hawaii.
Which destination did you enjoy most?
California.
What's shaping up to be the best segment of the video?
Damasque.
Will there be a California premiere?
I think so. Last time only 30 people showed up and we lost a lot of money. But maybe, with enough hype and a better venue, Cali will support this time.
Any plans for more vids after this release?
No. I'm going to focus on my bodyboarding for a while and maybe shoot some stills here and there. I'd like to make a bodyboarding show on TV in the future.
What do you do in your free time when you're not manning the lens?
Edit, bodyboard, paintball, learn, hunt chickens, halo3 (majestichonu), work random jobs.
I've seen a couple stills shot by you of late as well. How do you like that for a change from video?
It's fun. I don't know, I'm not too serious with it.
I'm seeing a lot of dk in your framegrabs. Are you bringing back the Jack-stance?
Yes. I get to shoot the best Jack-Stance specialists in the world. Between Bud Miyamoto, Dave Hubbard, Flanagan, Kyle Maligro and Cass Sonoda, there will be a lot of really good dropknee in 9.
Lastly, can you give us three North Shore predictions for the remainder of the year?
-Pipe will be crowded everyday.
-Guys will get career waves.
-Great late season.
*************************************************************************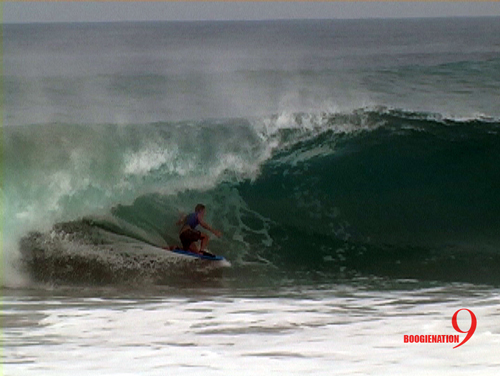 David Hubbard mysto slab in Guatemala.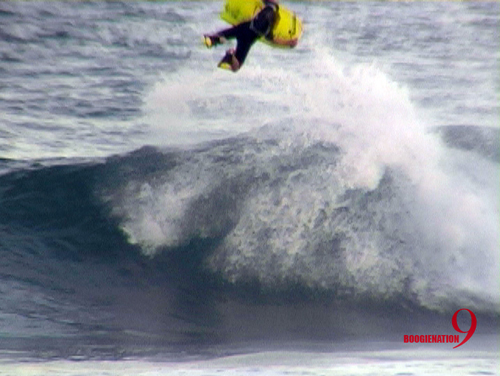 JD Hubbard air 360 in the Canaries.

Tim Hamilton dropping into a slammer in the Sandwich Isles.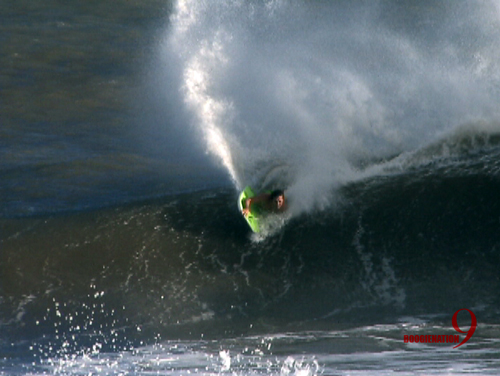 Spencer Skipper carving in Nicaragua.

Cesar Petroni boosting in Mexico.

Jacob Romero tweaking an invert off a rare Off the Wall right.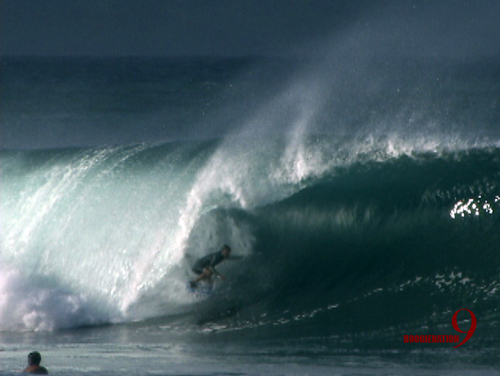 Flanagan Jack-stancing at Banzai Beach.

David Hubbard throwing tail in Oaxaca.

Tyler Ching-Johnson forward air somewhere in the Pacific.

Flanagan upside-down down under.

Guillerme Tamega going left at Pipeline.

Spencer Skipper turning off the bottom into a Banzai barrel.

JD Hubbard soaring over The Backdoor.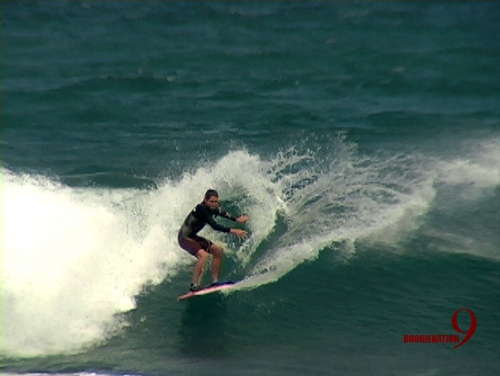 David Dubbard standee slash at the Canaries.

Tim Hamilton existing in a Polynesian pit.

Jacob Romero reversing an air in the Sandwich Isles.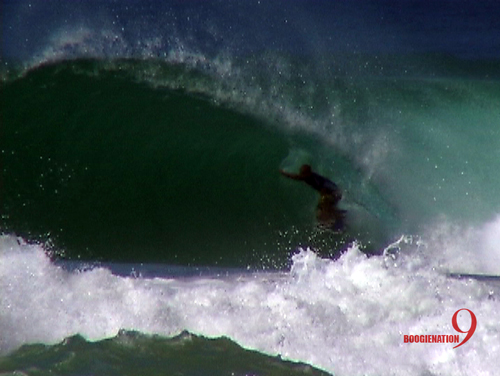 Kyle Maligro traveling through Toobland.

Pypyr Lluellen executing a safe El Rollo at the Pipe.

JD Hubbard flying up, over, and out behind a stick in the Atlantic.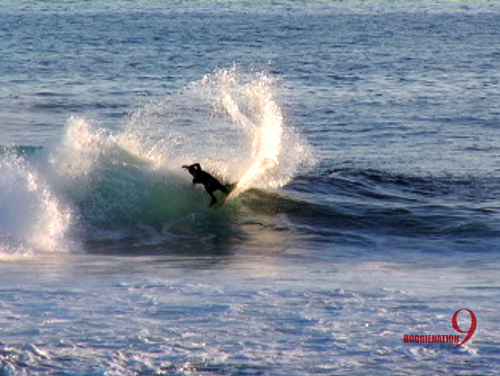 Flanagan throwing pristine chunks at Summercloud Bay.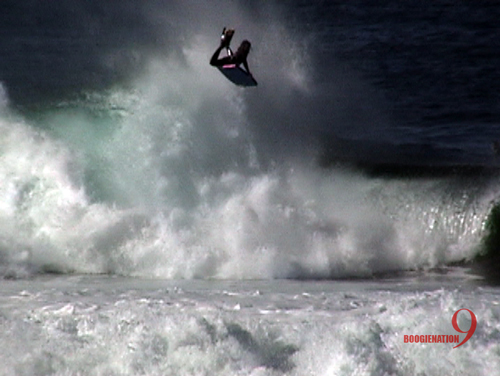 David Phillip's specialty maneuver in The Australia.

Pypyr Lluellen bottom turning somewhere between Off the Wall and Ehukai Beach Park.