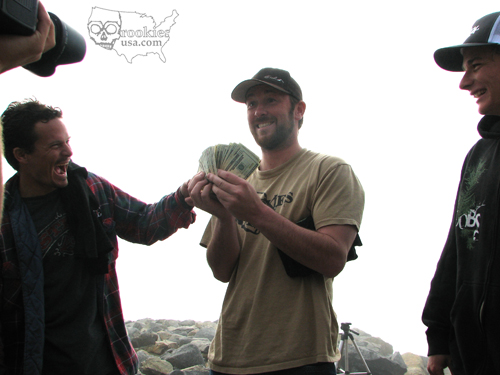 5 South got a little taste of the 101 North in the 2nd Annual Best in the West dropknee invitational. It wasn't an easy road to victory for the boys from Pismo though. After being thrown into the loser's bracket in the double elimination formatted event, the Rookies had to snap, carve, and float their way through all three of the remaining three-member teams which was reminiscent of their fate in the previous year's event. Luckily they only needed that first initial heat to brush off the minimal sleep, long drive, green haze, and Steinlager stench that had consumed their past 24 hours.
Willie pulled his weight with some quick-hit combos in Round 1, but Brett and Cale fell victim to the long lulls that plagued the early heats of the event. Losing to Grodzen's team and facing elimination they were pitted against Team DBK in Round 2. With Pelton, Sani, and O'side's Kurt these guys had some serious talent and homefield advantage. Roldan came out swinging after a frustrating first heat and shelved the combo routine for some serious lip bashes. With Willie and Cale gaining confidence and linking some quality tricks all the way to the inside, the Rookies were on their way back to a much anticipated rematch with Team Grodzen who had lost to Team Long/Hamilton/Gero in the winner's bracket.
Grodzen was on a mission on this day and was not to be ousted after his fiery message board claims a few days prior and the finals now on the line. Both teams scrapped it out with lulls again being problematic. Joe actually got the best waves of the round but it was the consistent team effort of the Rookies led by Cale that allowed the Pismo kids to meet up with Team Long/Hamilton/Gero in the finale. This time it was old-timer Henry Long who would dominate the round but it wouldn't matter as the three-headed monster of Roldan/Moore/Richerson had been gaining momentum throughout the event and would not be stopped after coming this far with their backs to the wall. Mechanically taking apart the Pismo-ish O'side peaks, Long's high scoring heat of the contest was narrowly edged out by the Rookies as they claimed the victory for the second year in a row.
*************************************************************************

The base station for Saturday's event at the end of O'side Blvd.

1st Round blast by Roldolph. He careened this one around into a stylie reverse. Click here for larger version.

Willie carried the weight for the Rookies in the early rounds. Believe me there is a whole lotta ATP aggression behind this hack.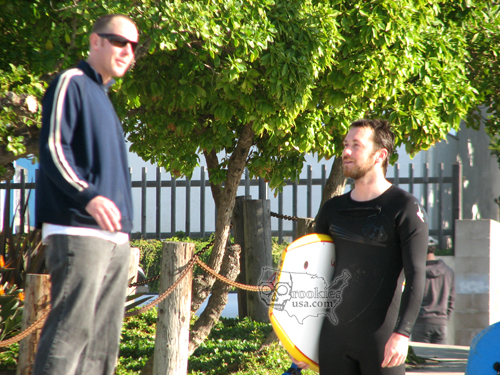 Brian Peterson giving Red Dog some words of wisdom between heats.

Joe Grodzen floating. He surfed surprisingly well but was fuming after a narrow loss in Round 3, pulling the e-brake in the competitor's area while raising a middle finger to all from his tripped out Scion before hightailing the fuck outta there. OK maybe we made up that last part.

Chilling on the rocks in between heats we were kept entertained by shocking comment after shocking comment from Quaker Oat Brains and Willie's overpriced and underhemmed Patagonia shorts.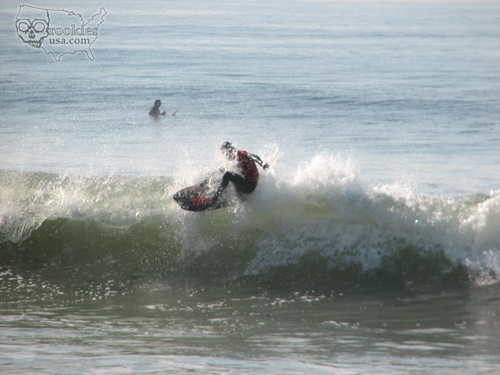 Cale was a staple for the Rookies team throughout the event, providing solid combos from heat to heat.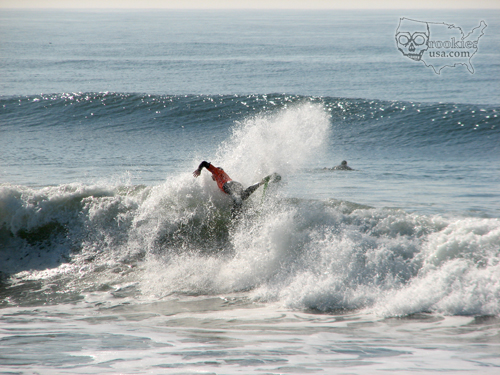 Wally Sani and the DBK team gave us all we could handle in Round 2. Click here for larger version.

It's not an underground boogie contest without some form of controlled substances.

Willie inside a rare toob. You just know he's throwing double mini-shakas from within. Click here for larger version.

Brett came alive in Round 2, unveiling his lip-trick arsenal. Click here for larger version.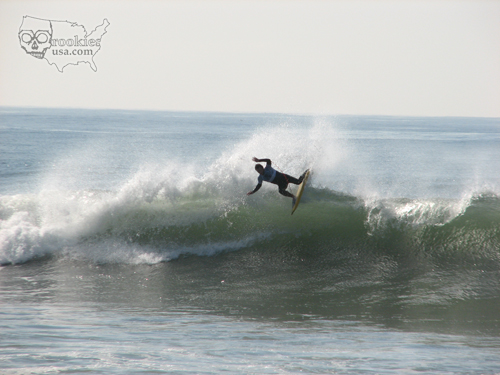 Moments later here's Roldan with another Steinlager-powered blast that turned out to be one of the maneuvers of the contest. Click here for larger version.

James Dawson took no heed to contest officials and floated his lanky frame over a few insiders.

Intermission at the local Mexican joint. Roldan's freakish skills on Raiden II had us all completely perplexed. Owner Diego even gave him his taco for free.

The long lulls had us looking elsewhere at times.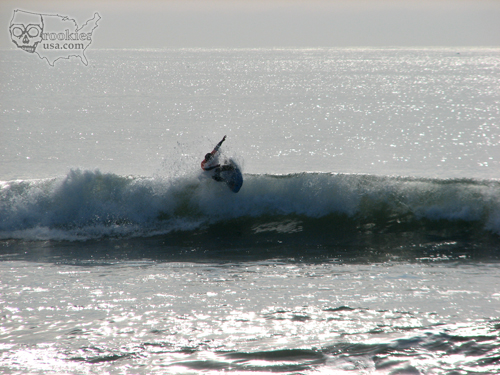 Willie with a quick hands-free hit in the final. Every rose has its thorn.

Matt Hamilton throwing a carving reverse in the final. He and Henry Long had us digging deep for the victory.

Roldan put the nail in the coffin with this buttery LGF in the final. Take notes kiddies. Click here for larger version.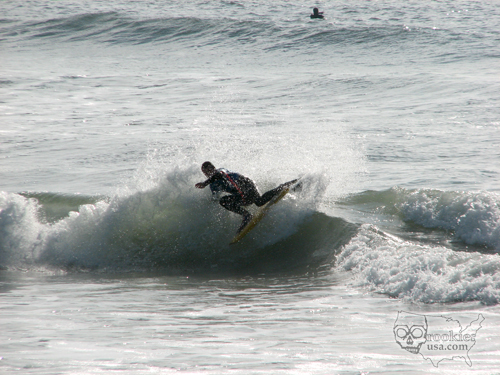 Brett stomping an insider and eagerly awaiting his celebratory red ale from BJ's in the waning seconds of the final.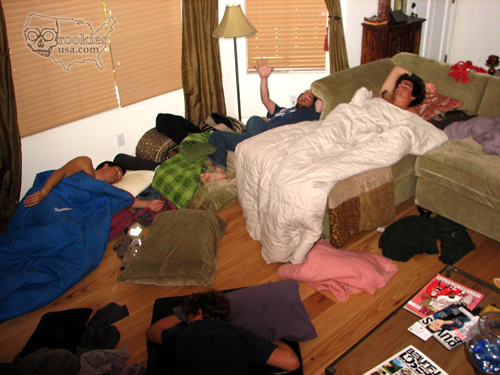 Awakening within the cramped post-contest quarters after a big night hunting down Starshine Liquor.