Romadome, Weasel, and the boogie chicks peacing out.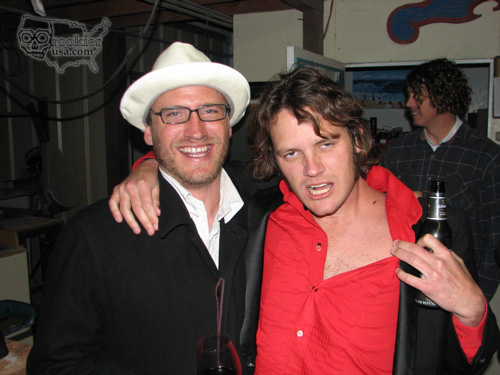 Asthmatic symptoms. Sunny getting creeeeepy down in Lamb Loving Country.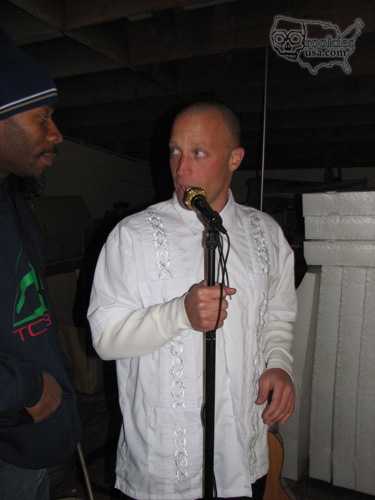 Marcos mic check in his non-shaping attire.

The setting for the event. Despite rain and even some hail, there was still a quality showing for the party.

The reason we were all there to celebrate. Cale, Marcos, and Buzz paying homage to the first ever Toobs bodyboard.

Camel was kissing his beer jug all night while Danny played it safe with tall cans instead. Or did he?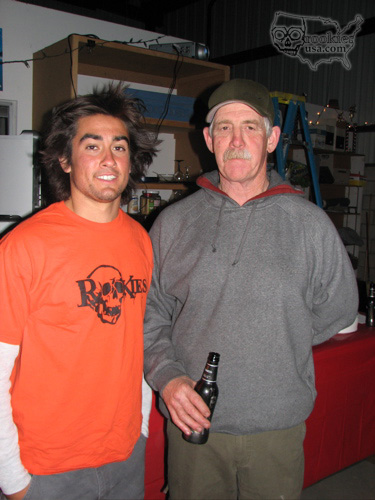 The man, the myth, the legend. Kellen trying to soak up 20 years of industry knowledge.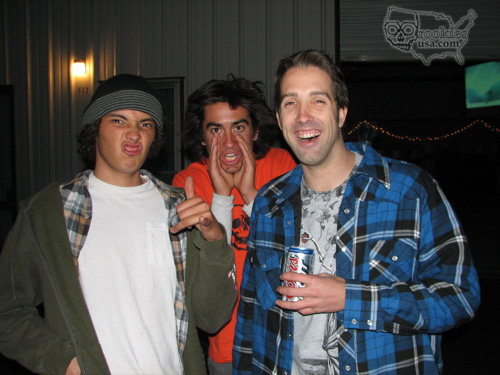 Sloth, Drunken Eskimo, and Papi. Gotta love the Central Coast.

Adam, Louie, and Frankie cracked the vault on the factory boogie mag collection.

Plaid, beer, and foam. Sounds like a Morro Bay boogie party.

There was even a Mormon ping pong tournament.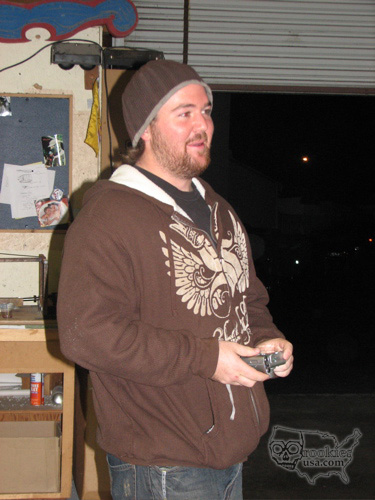 Holy shit, Schlunus even showed up.

Mark my words Louie is back full force.

Pizzerias or bodyboarding factories, Asthmatic Giant! does not discriminate against alternative venues.

My new screensaver.

Speedy's definitely up to no good here.

Often imitated but never duplicated. Dylan=tail just wet his pants.

Asthmatic features Daniel Larusso Chaney on drums.