From fruit kabobs to virgin cocktails, Toobs' Shelly was promoting a healthy bodyboarding community.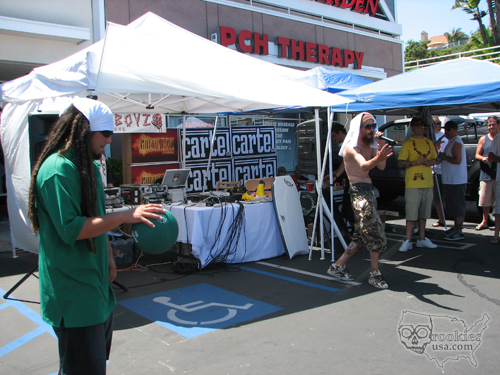 PCH Therapy had its world rocked on this particular day. The music was confusing.

Pelton holding down the X tent and sneaking tokes behind Debbie's back. Thatta boy Smokey!

These events are kinda funny. You make the rounds to all the tents in a ground total of about 5 minutes before you're left awkwardly lurking in a parking lot wishing you had drank more beforehand. Luckily for these kids they had dodgeball.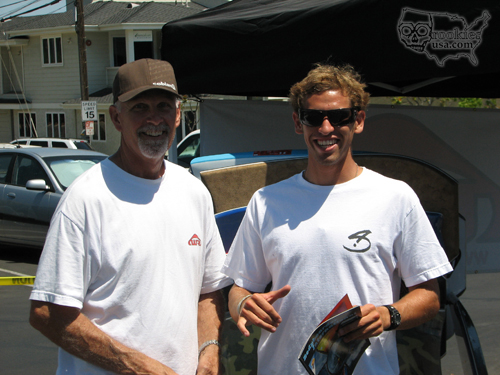 Germy Wright with one of his 38 sponsors.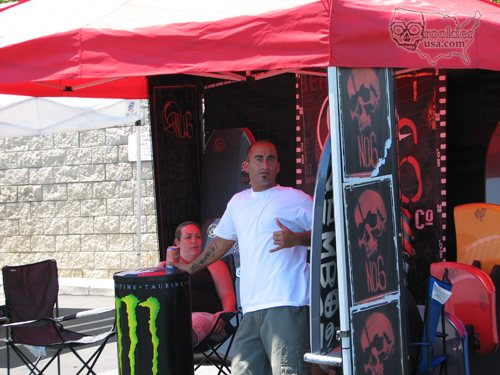 The good thing about this event is putting faces to internet names. Stinko aka Nico repping the NO. 6.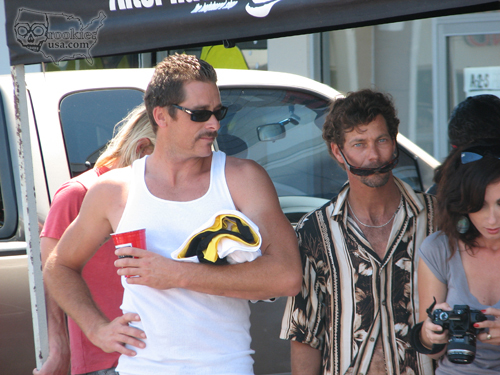 Paul Roach and Scotty Carter soaking up the shade. Roach grabbed the cover of the new Crysis on a recent trip to Fiji.

Roach and Ross with a loving embrace. Ross had to bolt early for the grand opening of the new EPL meal deal.

Phil Hudson signing a big get well card for Ron. He even cut a lock of his rat tail as part of the care package to Ron.

Mike Lepiere's girlfriend was soooo hungover.

Papparazzi shot of Zenfilmz star Keila Grodzen.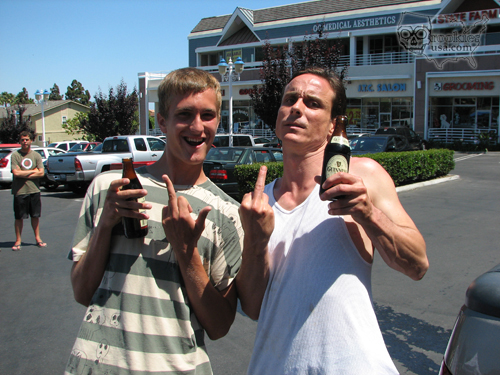 These guys strolled through the parking lot properly huhoy.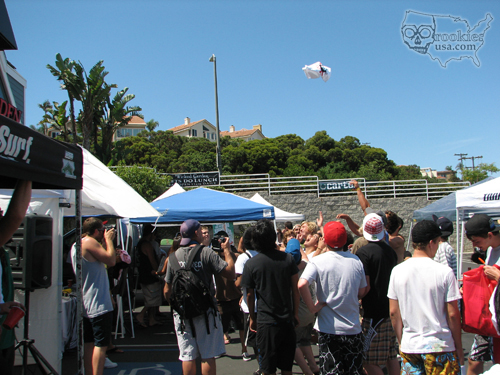 Free product tosses, luckily Webber didn't show up.

Germy Wright thought the Toobs BB mag collection was sooooooo.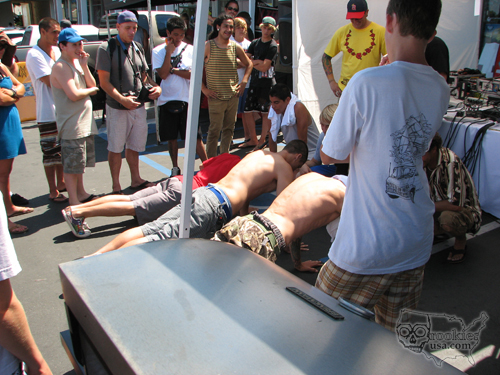 Only in a Dana Point parking lot.