Port boom carnage.

The leaning tower of computers.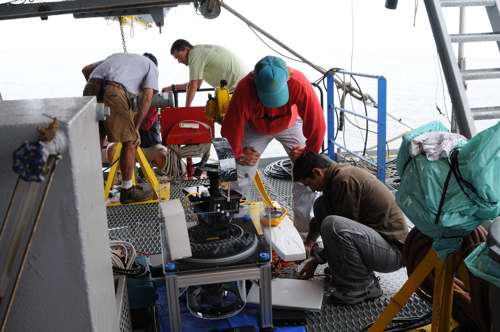 Bottom deck instrument preparation.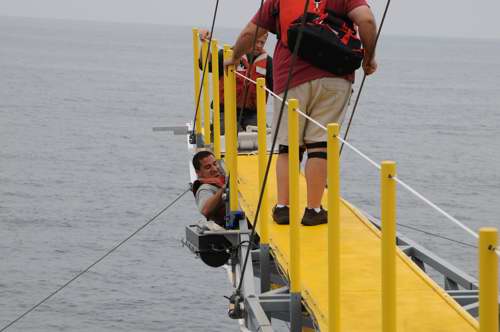 Joe helping out Chris and Rat-honus during setup.

Troubleshooting the met station.

LED Lite Brite show.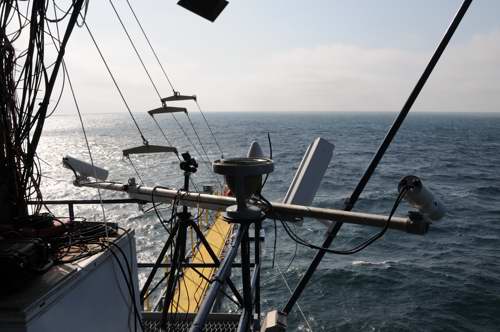 Peter's stereo camera contraption.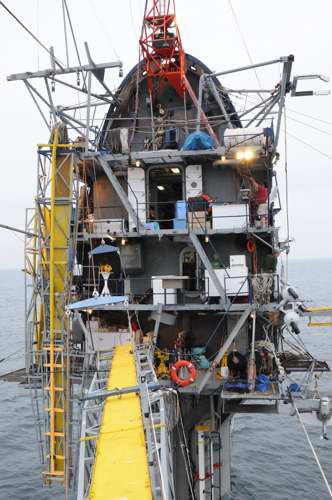 Dollhouse section view of FLIP.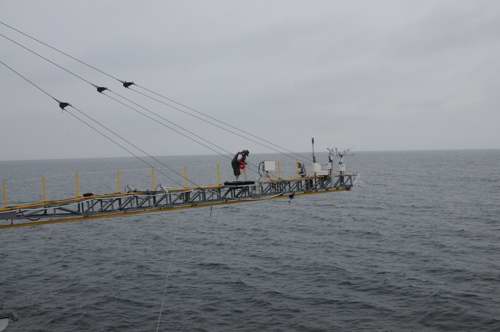 Russel getting jiggy with 60 feet of boom.

FLIP's spiderweb of cables.

The General with the double peace sign.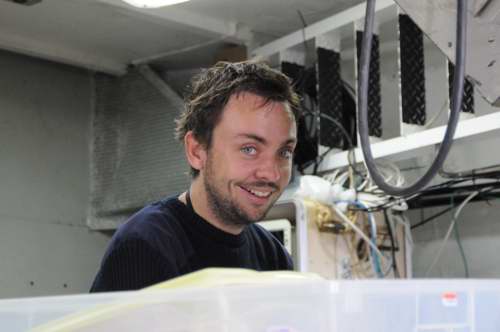 The dirty Frenchman.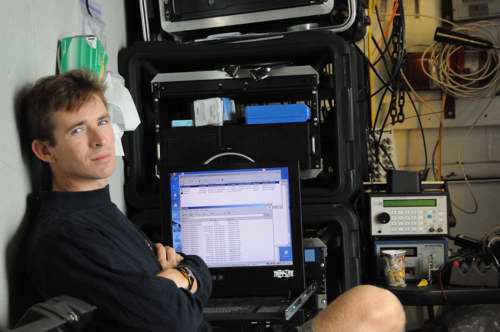 The clean Canadian.

The last thing I'll die of out here is hunger.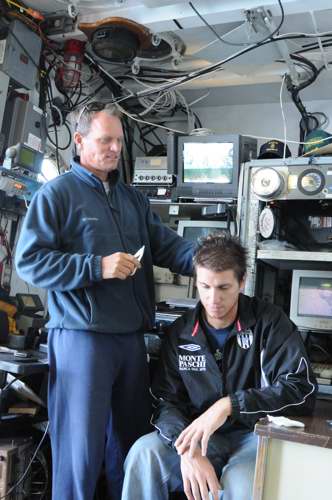 Francesco getting his staples removed by Joel.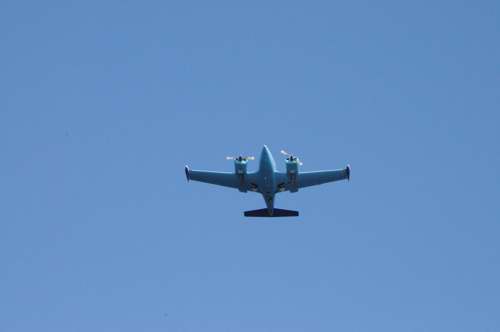 Airborne measurements over FLIP.

Terry fishing for seawood off the face boom.

Tom Golfinos, el capitan de FLIP.

Our front porch view. Dolphins on the hunt.