The Dow's been plummeting, the government's been spending, OJ's been sweating, Manny's been resurging, Grommy's been disgusting, Heff's been twins'ing, and Norbert's got his pants down taking a steamy shit on the other side of the fence in the Eastern Pacific. RookiesUSA? Not so much. But we're back with links galore, so lets break it down for ya'll with our 1st installment in some time:
VIDS
– FIRE
– Movement 24
– Movement 25
– Leftover Beans are Cook-ing
– Winny BOOM!
– Max BOOM!
– Chicks Trailer
– ROAM II Teaser
– The Panic Button: Road Trip, Tailpipes, The Box
– Claws and Teeth's Pastiche Edit
– The Unseen 1 2
BLOGS
– Phil Hudson grew up on a dairy farm on the East Coast. He has a mustache and takes boogieboard photos.
– Todd Quigley makes boards for the best peeps in the world. He also gets random visits from the likes of Mike Stewart, Hauoli Reeves, and Ian Stewart???
– Max Arencha Hipster with a pretty cool friggin' blog with customizable features. Check the promo vid as well.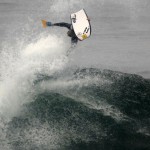 COMPS
– BIA 2008 Huntington Beach Championships Results and Pics!!!
– USBA Sports Chalet Press Release; Picz
– USBA NYBB Pro: Matt Clark Pics; Press Release
– USBA Jason Bitzer Pro Final Press Release
– 2008 Redback Pro Results and Images
– IBA Sintra Pro Press Release. Will Tamega win #7?
– IBA Ferrol Press Release
– IBA Sopelana Press Release
– IBA Chile Press Release; Results; Pics 1 2 3 4 5 6 7 8 9; Videos 1 2 3
– IBA title race implications for Uri, Paulo, Magno, Yeray, Hugo, Dugo, and Lugo
Link of the Week: The best in the biz behind the mic team together for Bodyboarding Live. Tune in this Tuesday at 7 for the live streaming kickoff party.