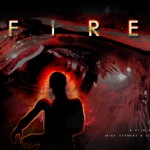 After powering their way through the Australia premieres, Mike Stewart and Scott Carter have arrived on familiar soil with a triple-headed California premiere monster over the next three nights for their film FIRE. Go out and support two of the biggest legends of our sport with dates and ticket info as follows:
Thursday, December 11th, Long Beach: Tickets
Friday, December 12th, Dana Point: Tickets
Saturday, December 13th, Santa Barbara: Tickets
Click on "Tickets" for more details on times and locations. All proceeds from Long Beach showing to benefit Ron Ziebel's recent back injury recovery costs. Mike and Scotty should be at each show with a brief Q&A session after the film. If you order tickets online please bring a valid photo ID. DVDs and Posters will be for sale at the event.
Trailer
Mike Stewart Interview
Surfline Press
NF OZ Press
Movement Mag Press