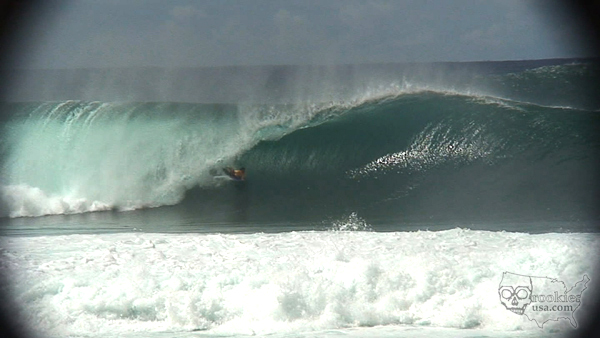 Chris Wilson on a smoker out the back during this Round 6 heat. He went down to Max Arent and Dave Crowley in this heat.

Maximizing shade time is key for rangas. Brad Hughes locking in to a smaller shapely insider.

A big set putting an end to Joe Clarke's 2009 Pipeline Pro campaign.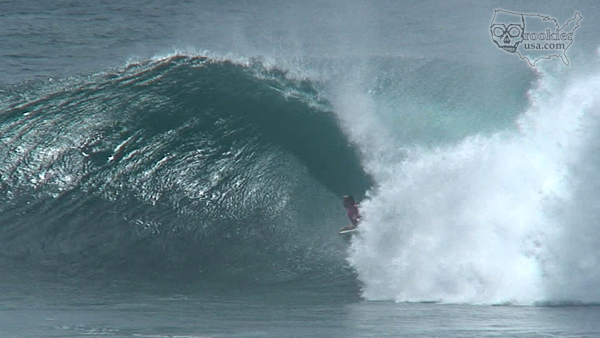 Dubb throwing down the prone skills at Backdoor in route to taking out Andre Botha.

Pipe was showing her all during the afternoon hours of Day 2. Diego Cabrera on an inside smoker.

Cabrera backing up the previous barrel with one of the best maneuvers of the contest in his Round 7 heat.

Andre Botha with the Lore support. Super techy guru shit. Wave selection haunted the South African.

Dubb's double barrel flying-out-sideways Pipe wave from hell. This one ended Botha's '09 campaign.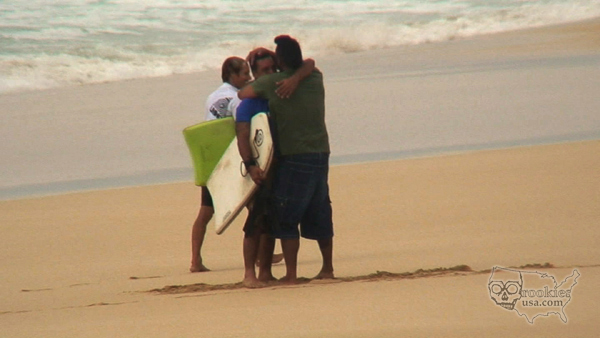 Kainoa embracing the '09 LMNOP DK Pro winner Bud Miyamoto. His crouching tiger skills ruined all the competition.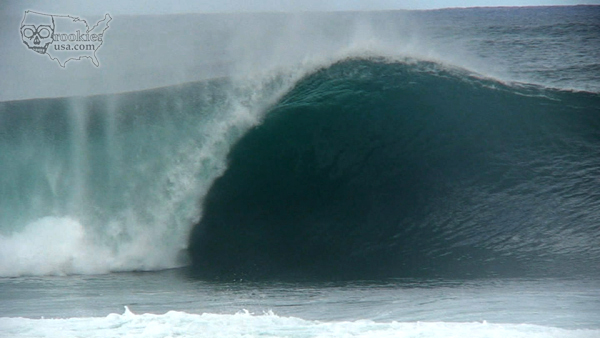 A west bowl goes by unridden during the afternoon of Day 2.

Finalists Winchester, Costes, and Hardy amping in anticipation on the beach pre-heat.

The missing link. Cro magnon Garth McGregor had one of the highest single heat scores of the event in Round 7.

John Showell on an inside dredger. It would not be enough as he lost out to an in form Dave Crowley and a barrel dwelling Kainoa McGee.

Oompa Loompa doompadee doo, I've got another puzzle for you. Grodzen stoked on making the final of the LMNOP Pro DK.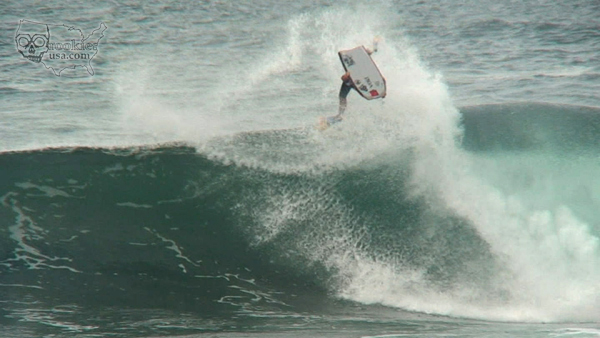 Hardy opened up his semi final heat with this super sized Backdoor vert right at the buzzer. That would be all he needed in the wave-starved heat.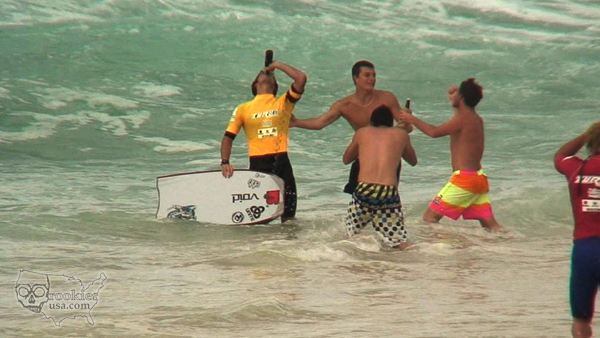 Hardy celebrating properly in the shorebreak after the win and showing off his new assortment of sponsors.

Ivan Hernandez on a nice inside bowl during the last heat of Round 7. The Canary Islands representation was strong this year.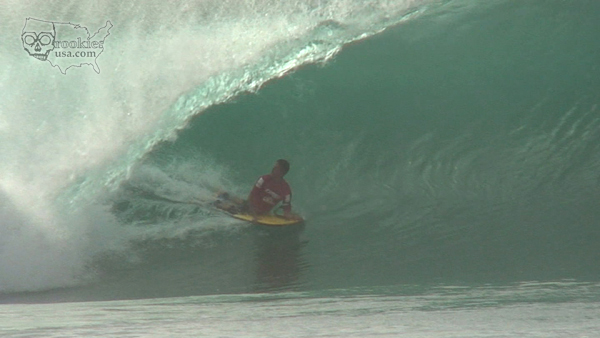 Hernandez backing it up with a sweet look back barrel to advance him into the final day of competition.

Max Arent came out smoking in Round 6 with bowls like this. His campaign ended in Round 7 against the Euro contingent.

Nitch Rawlins scrapped through a tough Round 7 heat with McGregor, edging out fellow countryman Joe Clarke and saffa Sasha Specker.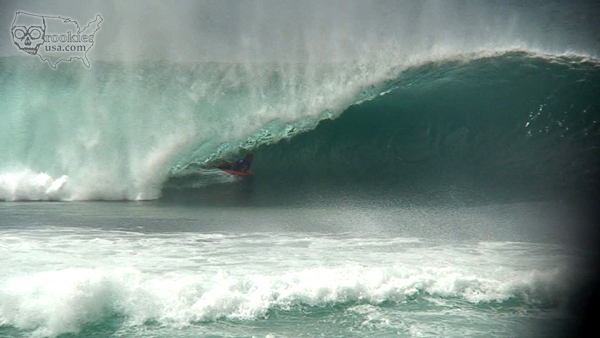 Josh Garner's noni fruit consumption was not enough to put him past a resurgent Alistair Taylor and a semi-injured Brad Hughes.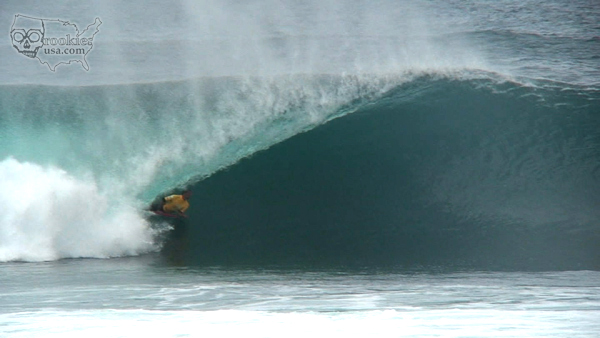 Novy looked to follow last year's clutch Pipe performance as he dominated this Round 7 heat. After another good showing in Round 8, he would later bow out in the quarters.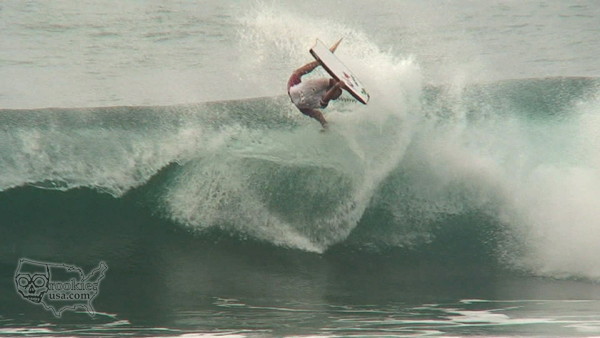 Pierre Louis Costes in the finals tossing an invert that wouldn't even enter his final wave tally. We haven't heard the last from him.

The post-Day 2 convergence on Pipe was a spectacle. PBen Player rotating one during the free surf.

PLC's fearless invert at Backdoor in the finale put the pressure on Hardy and the other finalists.

Corner pocket bowl looking very enticing for the Australian upstart Joe Clarke.

Germy Wright amped on his '09 campaign.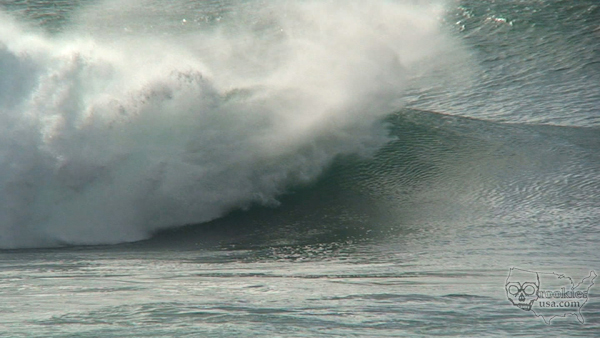 Empty Day 2 spitter.

Tamega invert in the semis. Should it have been BPlayer in this frame?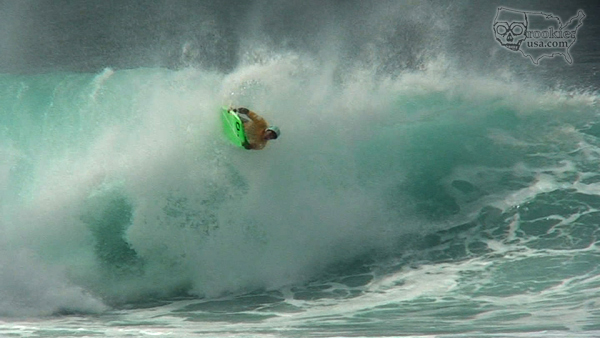 Al Taylor trademark roll. He has me convinced on the leg leash.

Toby Player made a valiant effort from the depths of Round 2 to a narrow loss in the quarters. He literally squeezed out of this solid barrel in Round 7.

Maximus Decimus Meridius going for a next level rollo.

You can never count out Uncle. Kainoa getting slotted on his way to the final day of competition.

Final Day whale breach out the back.

Post-whale reverse air from Winchester in the semis. Winny looked very solid in the quarters and semis on his way to a 4th place finish.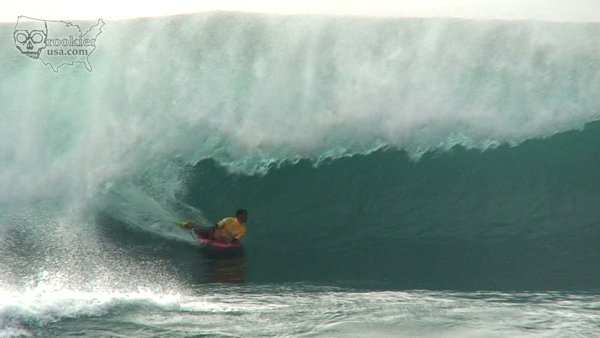 Maximus Decimus pulling into a solid closeout to close out Day 2.