The 09-10 winter is officially underway! The very active typhoon season that's been pounding southeast Asia has spun a couple of typhoons into the northern Pacific swell track! We had a late September/early October swell light up Pipe and we just got done with another fatty Pipe swell for Halloween! I'll get back to the Pipe action in a bit but first I must mention the fact that Rockies/Chambers has been firing for the last two months! This place is comparable to one of California's best beach breaks, minus the occasional dry reef section, and breaks almost everyday during wintertime! It's got it all; lefts, rights, ramps, barrels you name it, the whole enchilada! I consider it a bodyboarder's training ground for the heavier waves like Pipe, Backdoor and OTW. It kind of blows my mind that more boogies aren't out there getting weird. I've been clocking in some major water time out there with the infamous "Dan Duo". These boys got a killer little pad right in front of Rockies and keep me posted on the waves 24/7 style! I'll throw up a few pics of some Rockies nugzz!
Last Sunday was, as Caldwell says, "game on" for the Banzai! Solid 12ft+ with the occasional second and third reef scud! Stewart, Tamega, Alistair, Skipp and Hubb were all making their presence felt! Timmy and Pyper made their way over from da outer islands to get some of the action! Murphy has also started his Hawaii campaign and was able to get a few early morning bombs! I didn't get out super early and probably should have because it was even less crowded than mid morning when I paddled out. I scrapped a couple insiders right off the bat but they were shitty and didn't hit the reef right. I waited for about 15-20 minutes after I got those two shitty ones before I got my next wave! It was this weird backdoor double up, the thing was bending so hard but looked makeable. I scratched for it and was stuck at the top for a while but was able to scoop without air dropping. Once I got to the bottom and finished my scoop I came to a stop with almost no speed off of my scoop! Fucker barreled so hard and I made a spastic attempt to duck out the back, which was unsuccessful. I got sucked and fucked real good! Hit the bottom like I just jumped off a roof but luckily it was fins first! I popped up uninjured and amping on the fact that I didn't get hurt! I went to grab my boogie and the fucker was broke in half at the elbows and the stringer was poking out. I couldn't believe it, my baby was done. I got lit up by a couple more set waves and made my way in so I could get another boogie. Had to grab the backup board that is buckled down the middle but has a stringer in it so it's still rideable at big Pipe. I paddled back out and was able to get a few on that scrapper board! I think I saw pretty much everyone who was out get a bomb. Stewart was sitting like a mile out catching some scuds all the way in to Gums! Alistair was surfing borderline Off the Wall, plucking off some deep ones. Timmy got a monster, maybe the heaviest wave of the day and Pyper scored a massive froth monster barrel.
The most memorable thing from that whole day was this wipeout I saw when I was paddling back out. I saw this boogie scratching super hard for this bomb that was just growing as it came into first reef. It wasn't letting the guy get down the face cuz it was growing so fast. Then I just saw homeboy do a full summersault down the face of this massive Pipe beast! It looked so fucking bad from my angle because I saw him get picked up from the bottom and sucked over! I was like holy shit, this fucker could be dead! It turns out that the victim was none other than Dan Dorn my homey from Rockies! He said he barely made it to the beach and puked as soon as he hit land! Shit was next level, homeboy is lucky to be alive!
Well that's a wrap to the opening action for the North Shore 09/10 season. Mind blowing that it is going to be 2010! Seems like time is going by faster every year that I get older! That's why you must make the most out of everyday, because you never know when your plug is going to be pulled! A couple last words: Much respect to my girlfriend who is possibly the best female photog who's shooting bodyboarders and definitely the hottest! My dog, "the dog" Koa had to undergo some major back surgery recently but is recovering and going really good. Much respect and thanks to my parents for saving my babies life, without the operation he would have been paralyzed!
****CLICK PICTURE FOR FULL SIZE****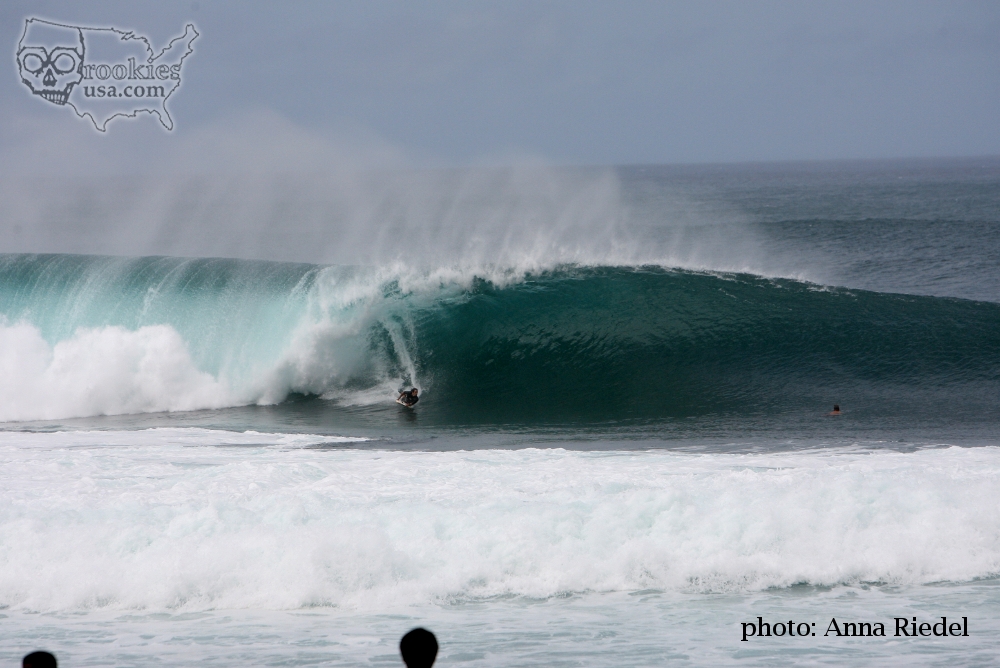 The other Dan on a clean one.

A heads-up call from the Dan Duo and Murdock's out there blasting within minutes.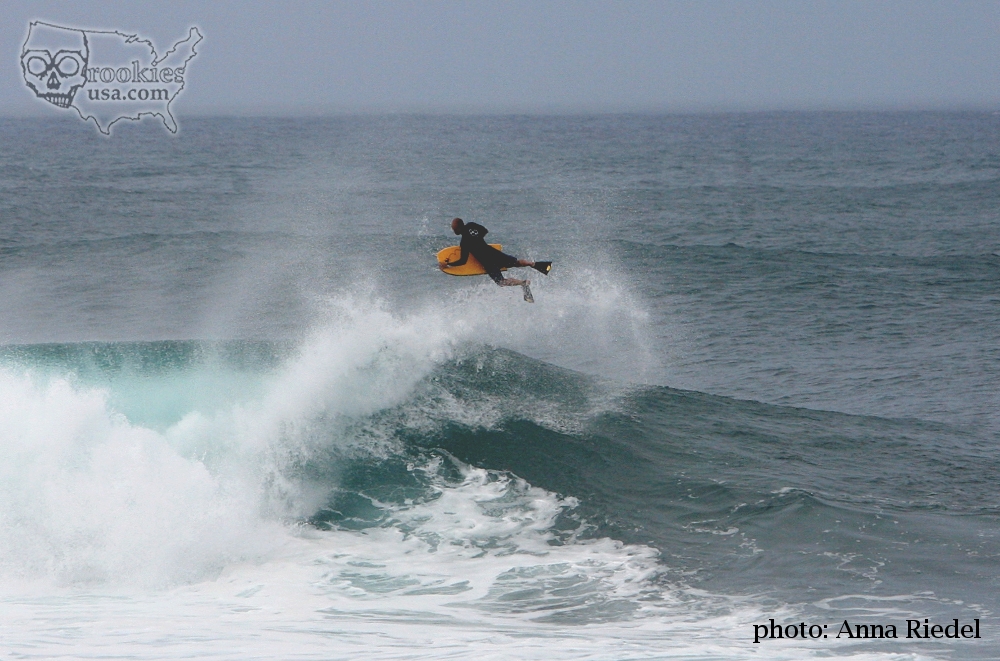 Stewart with a signature air forward at Pipe.


James on "the one". Not too shabby for an old, busted boogie.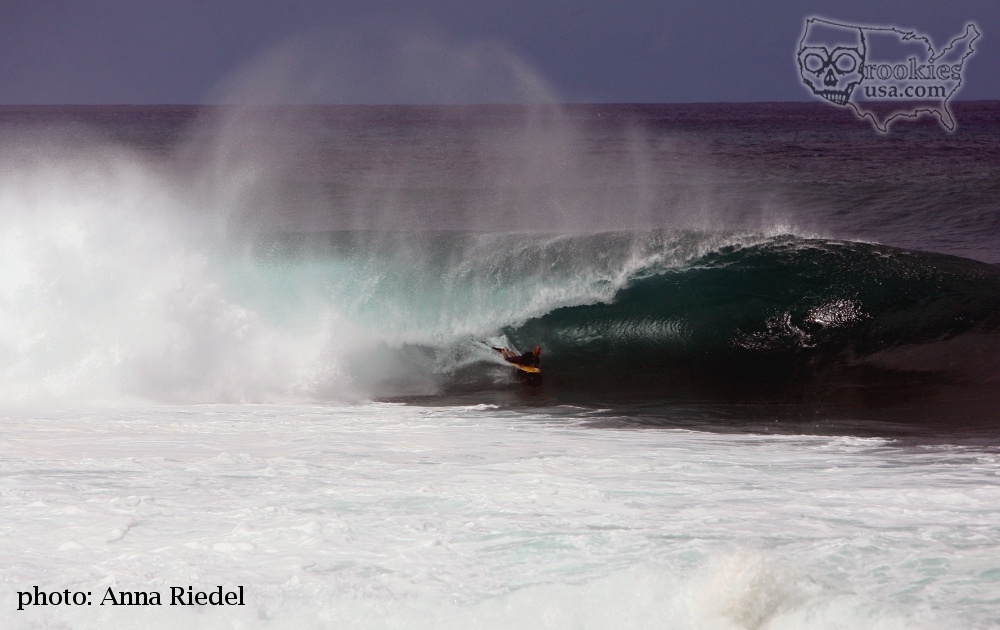 Stewart navigated this bowl from its inception at 2nd reef all the way through to Gums.

Al doing some serious R&D work for Science.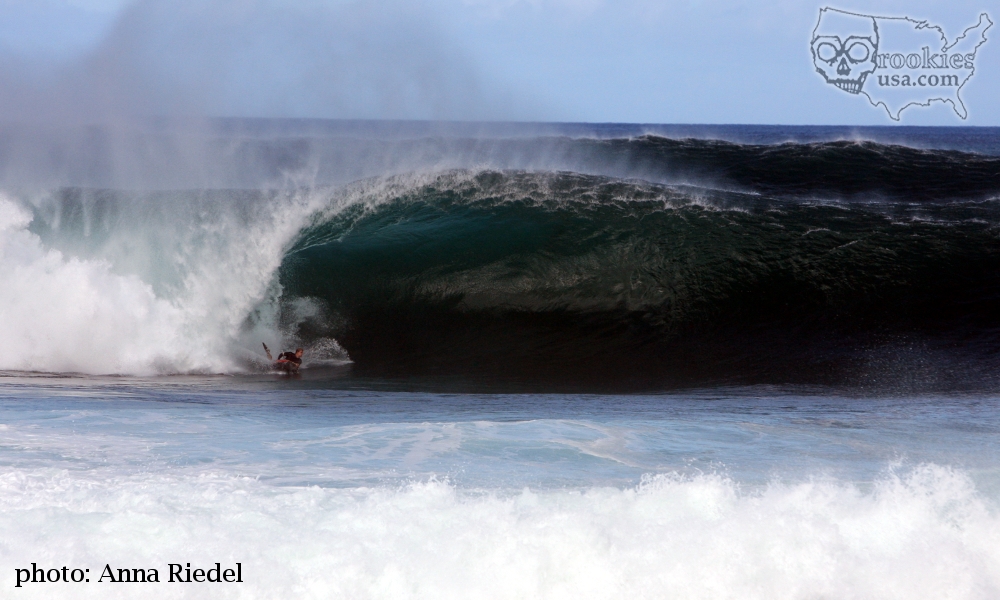 Timmy careering into a Banzai beast.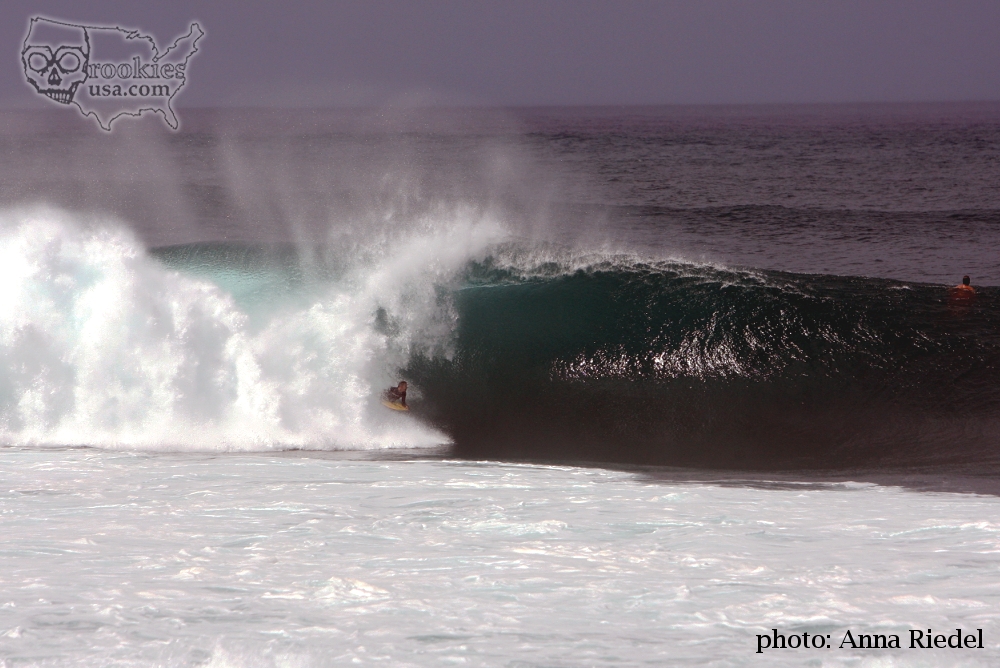 Pyper picking up right where he left off after struggling with injuries last season.

Dan projectile vomited on the beach after this incident.