We figured we'd give you a rundown of some of the people that made our Hawaii adventure such a memorable one back in late February. Part II will soon follow with a big steamy pile of framegrabs.
Webber

Feed him a couple sour belts and a few mixed alcoholic beverages and Sweet Tooth will provide all the late night entertainment you could ask for. He made up our evening dice game, Dollars and Nugs, on the fly. He also came up with Salesman Steve, a sleazy used car salesman who became his late night alter ego. Throw in his bodysurfing shark fin skills, his Single Dads Alone Together club status, and his freakish beard, and Webber fit in quite nicely. As the only non-bodyboarder on the trip, he gave us a fresh perspective on our ridiculous little sport.
Garner

Despite battling a nasty bug for the duration of our stay, the Rambling Man was still amped for various projects, often stamping his approval with a stoney, drawn out "yeaaaaaa" that quickly became our signature motto for the trip. This little hippy dude is guru and a half on a boog and his artistic abilities aint lacking either. Most of all though, his late night food creations were really what blew us all away.
Roldan

Spacey was back in full North Shore lurk mode with his well manicured beard and aviators. He picked up right where he left off a few winters prior, finding himself at home in the laidback lifestyle of the North Shore. We could really see Red Dog living here full time some day if he could only find a female breadwinner (much like the one he spent the night with on a horse ranch in Australia). He paid rent through manic house cleans and head chef duties. And between his daily chores he showed he could still hang with the big kids on the knee with a couple memorable sessions out front.
Murdock

The ringleader. The dictator. Murdock's North Shore compound was Ground Zero for the Pismo 2012 campaign and he was influential in getting everyone to make it over. Now with several years under his belt Murdock strays away from the usual haunts during peak season, and revealed to us a couple more underground gems in the vicinity. He also started us all on a strict training regimen of Sierras, moles, and yoga between hourly porch checks. His dedication to that routine is why his surfing hasn't skipped a beat in the local lineups.
Moore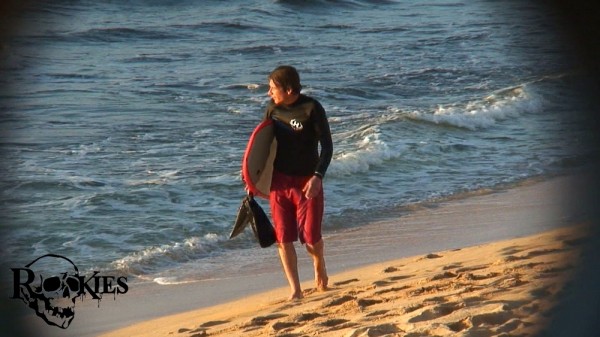 Killmore was the only one with his better half in tow, so sightings were understandably sporadic but solid when they came. Whether its chicken and whiskey happy hours at Sunset Point or double scoops of ice cream & breakfast burrito combos in Haleiwa, Cale was soaking up all the North Shore lifestyle he could. He slid right into the cruisey lifestyle quite well and left his mark with several backside detonations and a solid go at sizable Sunset Point.
Dawson

Somewhere between the Gaussian Blur and the Lens Flare lives the Purps filter, and that's exactly where Dawson spends the majority of his time. His mixed caps lock inspirational Facebook posts, incessant hiphop youtube links, and astrological Photoshop renders pay homage to this lifestyle. And he lives it to the T. One day during the trip he rolled in to Taco Bell in Town with two bucks in change and rolled out with three bean burritos and two sets of digits from an employee. That's what's up!
Robles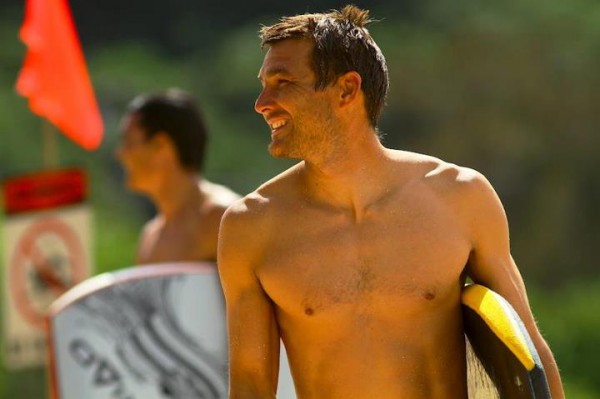 Louie had moved over for the winter season several months prior and the proof was in the pudding. Sobriety, a healthy diet, and surfing everyday in quality waves had done wonders to the Grover City kid. He definitely raised the bar a level or two over the winter and kept the entire Pismo crew amped for early wakeups and constant spot checks. Unfortunately his funds had dried up prematurely to stake it out even longer but he'll be back next winter on a mission…again.
Savoji

Fried. That's all you can say about the Lizard. He was holed up in a tent down the road at Pig City with Nick Omygod, occasionally making his way down to Murdock's Sunset abode to harness the Pismo energy and find a few tobacco and food scraps. He took a lot of babysitting but had good support by the end with a bic'd dome that drew plenty of Uncle Fester comparisons.
Miller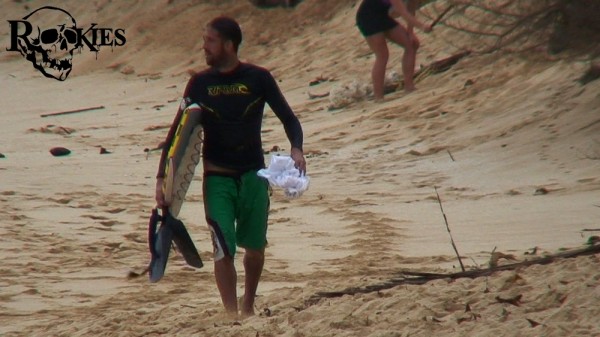 Save his last night Waiks trip, this was a surprisingly mellow Hawaii mission for Mr Miller. There was a little of the usual – plenty of booze, a fucked up sunburn from day 1, and a few mandatory doses of late night philosophy. But without the allure of the big city life, the North Shore proved to be a safe haven for Mark and let him focus on waveriding. The Hawaiian waters breathed new life into his psyche and brought glimpses of his youthful talent. This stint was his first real vacation in years and you could tell by the permanent grin on his face.