Roldan backdooring like he was back at the Cronulla hostel late night by the pool table.
After 4 months in Hawaii Robles was in the shape of his life and it showed in the water.
Mark didn't hold back even with a young'n back home.
Brett with the bodysurfing steez.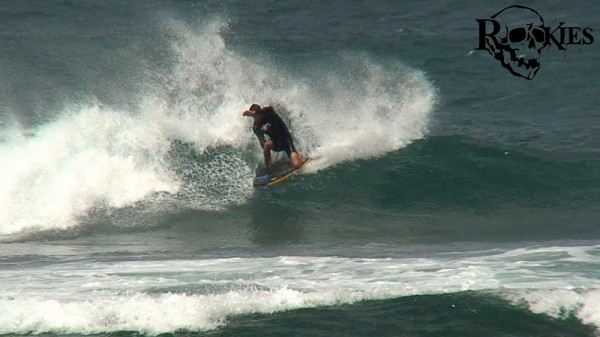 The Hawaiian waters breathed new life into Lou's fucked up back.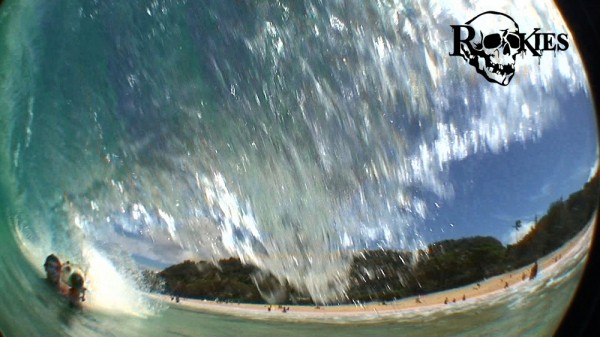 "Hiiii this is Jaaaames!" (In best Savoji voice)
Red Dog backside bunny hop.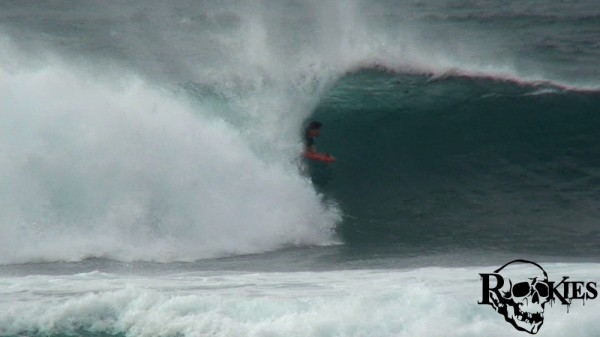 AT pulling in. Guaranteed leg leash.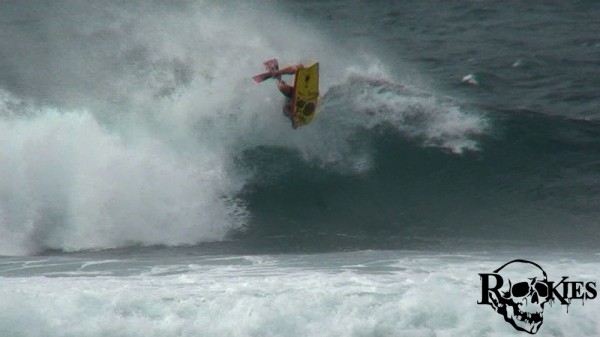 Garner backfleeeeiiip.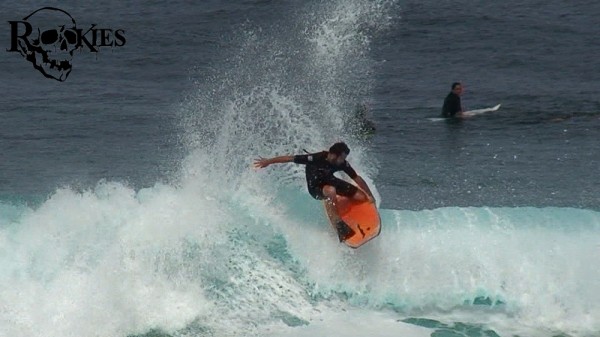 OTW frontside stomp from Roldy.
Late hit Lou didn't get the nickname for nothing.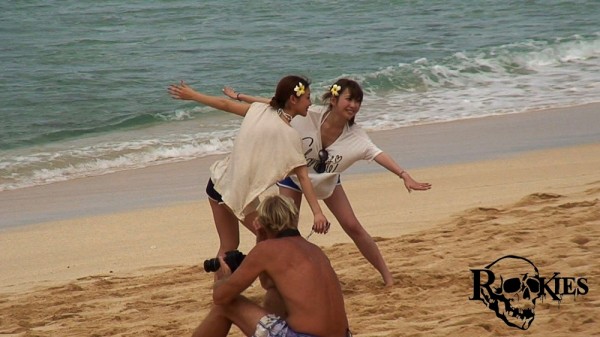 Pretty sure BGA made a cameo in an obscure online Japanese magazine a few years back with this tandem.
Brett not at Pismo.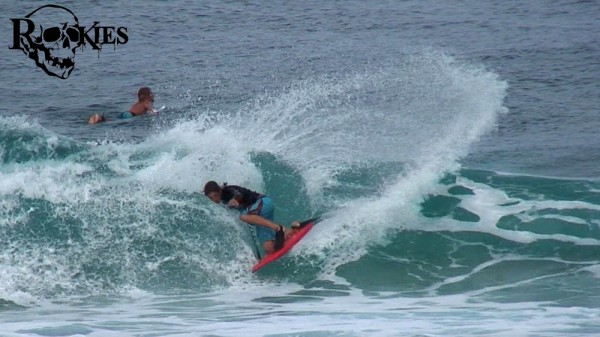 Cale hook, line, and gouger.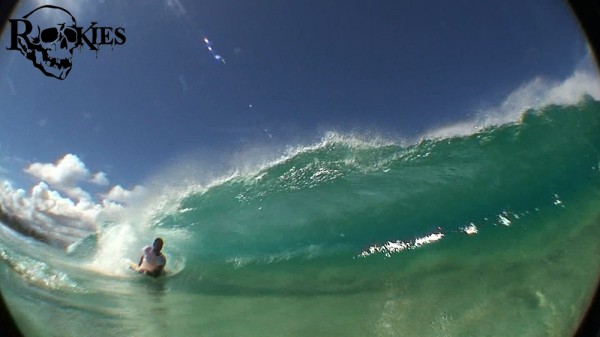 When the swell dies it's Ehukai time. Mark knows this.
Wha chu up 2?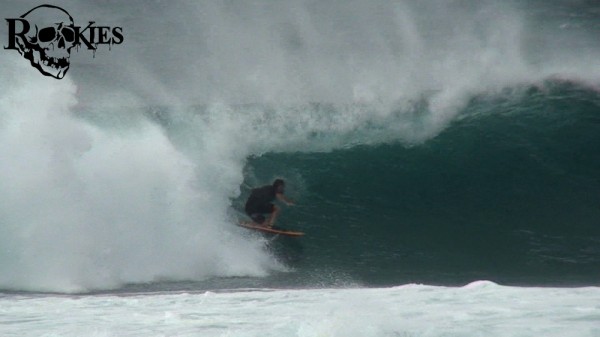 Brett wishing he had his long arm spring for this driver.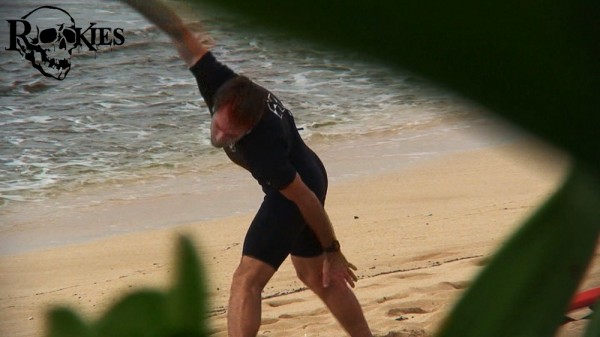 Just a small dose of Alistair's hectic presurf routine.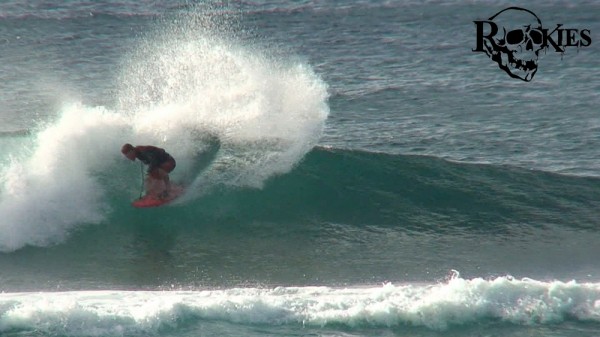 2 scoops and a breakfast burrito and you could do this too kids! Cale post-Haleiwa binge session.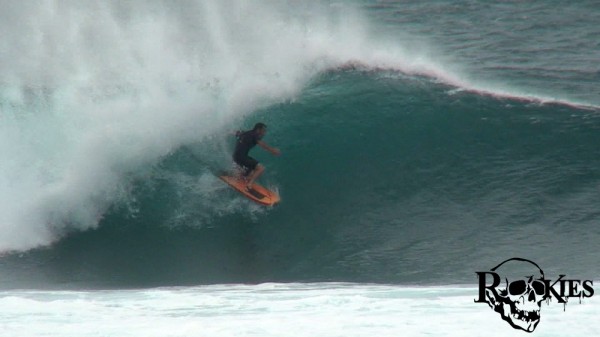 High and dry stall from old Red Beard.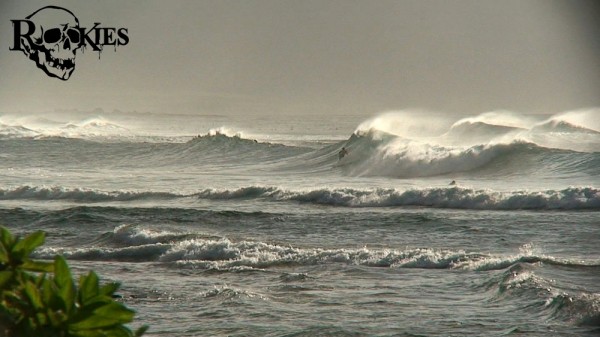 The view from da porch. No need for purp filt.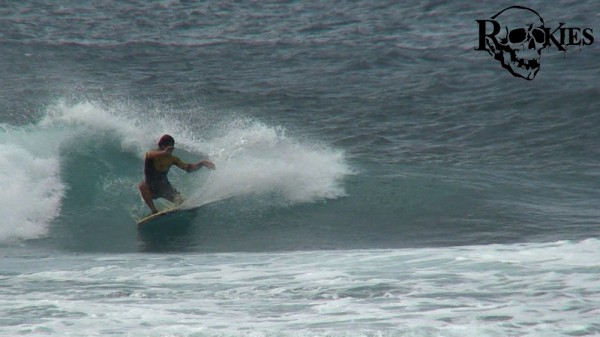 Calf grabs all day, tai chi all night.
Snap and hold for a sec, check your watch, then pull it back around casually. Ride it to the beach, grab a Torps, stroke your beard and call it a day.
Louie calling upon the strength gained from years of tying iron.
After watching Mark miraculously make a couple toobs over the course of the week, we came up with the new verb "Wilbur" after his namesake. He definitely wilbured his way out of this tube.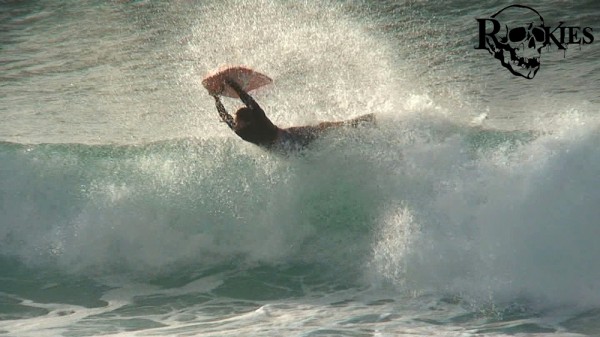 Don't think Brett didn't stay busy filming for his Werewolves of London segment. Making Zevon fucking proud on this extendo arm.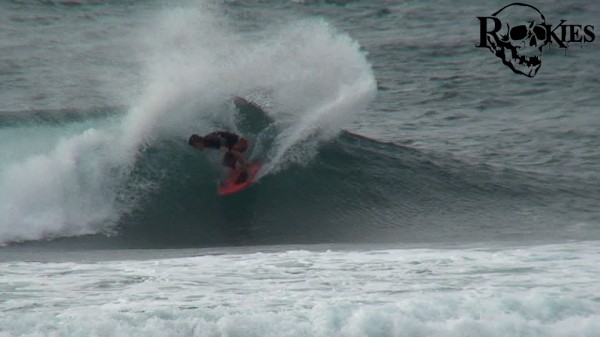 One of dozens of solid bside hacks for Cale.
An average day on the North Shore like this would be epic by Central Coast standards!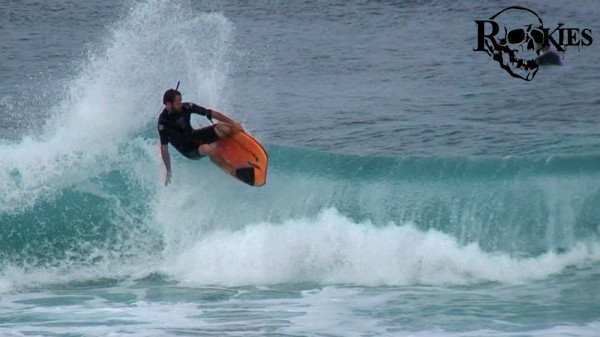 Bikram yoga has been helping Roldan a LOT.
Cale taking the plunge at Sunset Point.
Spacey surveying.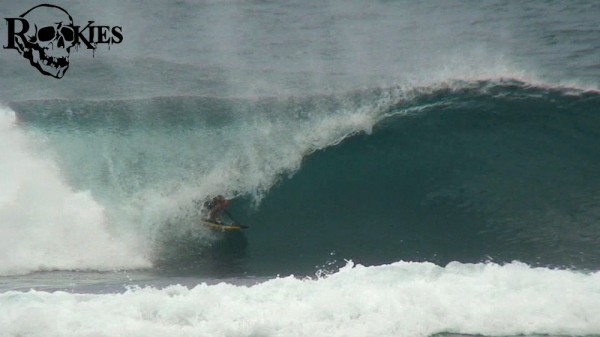 This ain't Mentone, its the Kam highway and Louie's in the driver's seat.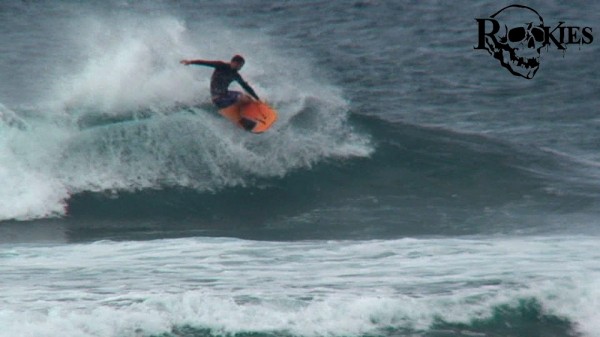 Pretty good LGF.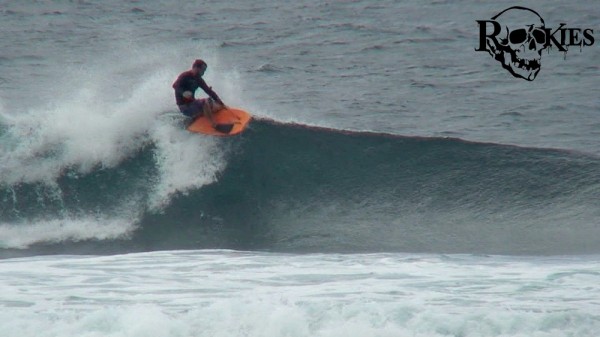 Very good LGF.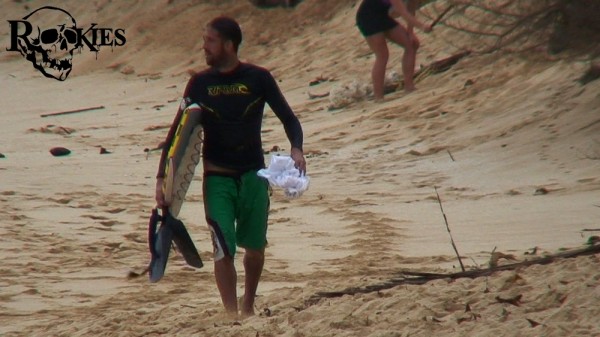 Besides Louie, nobody was in the water as much as Mark.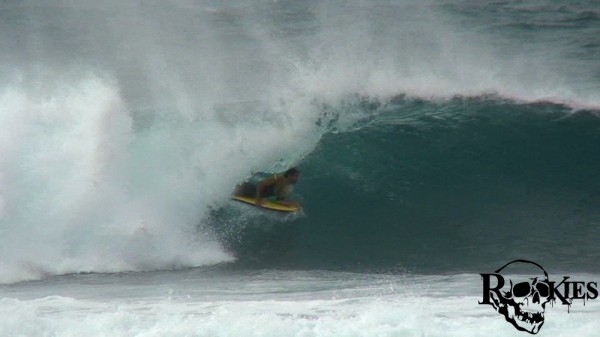 Few boogs know this particular end section as well as James.
Killmore laying it down for the Los Osos crew.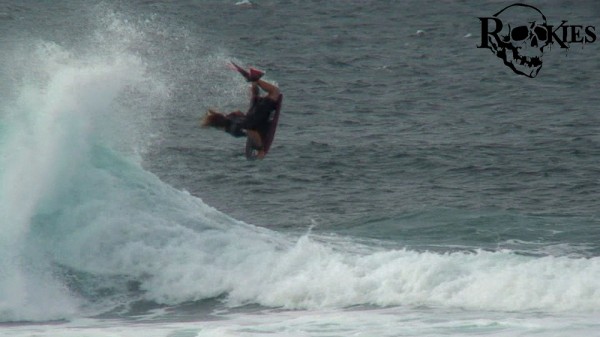 Garner just rotating and going yeaaaahhhhaaaahhhdeeeddah.
Lipper straight to head chef duties in Pupukea heights. Busy schedule for Roldy.
Murdock backkkfleeeiiiiiiiiip.
This happened to be Louie's last session of the season and it was one to remember. One day we'll drop a podcast for the guy highlighting this session.
Footstomps, headrubs, and lip caresses.
Ehukai lot lurks.
After a week of dealing with the Ratpack, Louie finds time to release.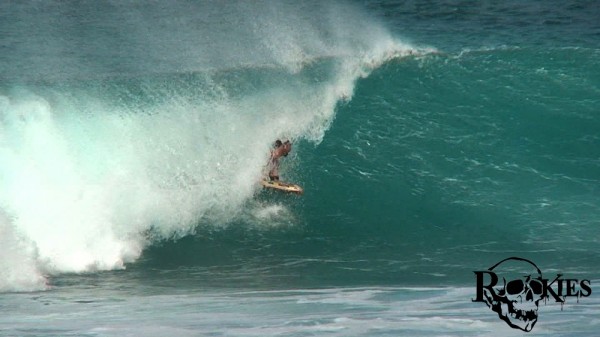 Miller doesn't hold back on trips. He dropped an easy $500 at Costco the first day to help feed the entire Ratpack.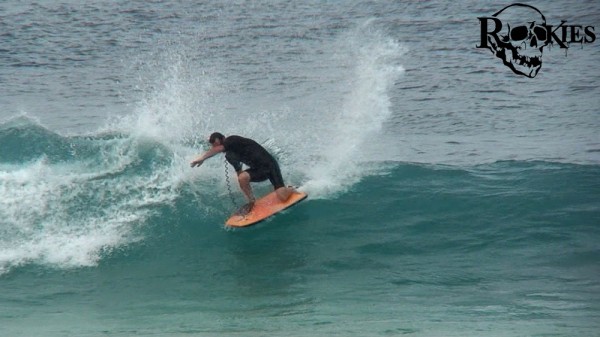 Fueled by Shephard's Pie.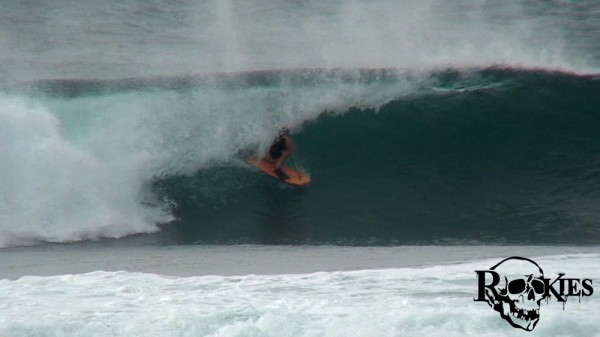 Fueled by pork chops and apple sauce.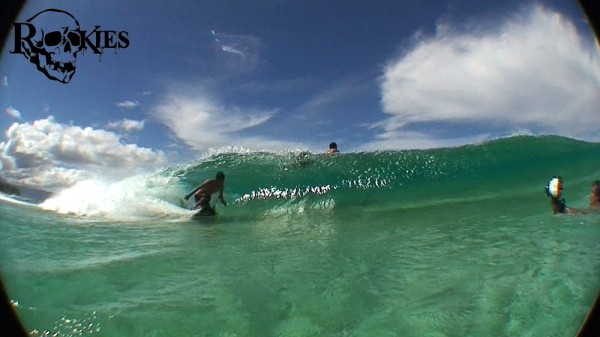 Louie cherishing the last clear water he'll see for a while.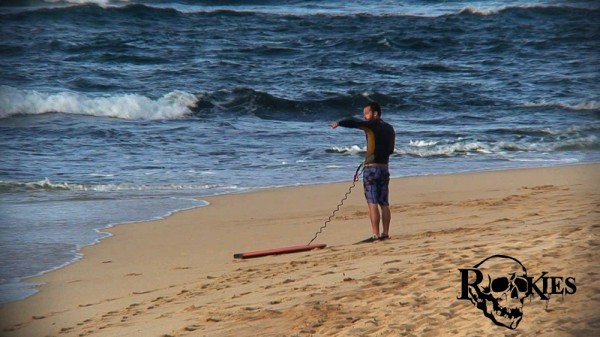 Whodat guy? He one mean forky driva eh?
Cale was immediately casted for Iron Chef following this backside slice and dice.
Brett checking his pits.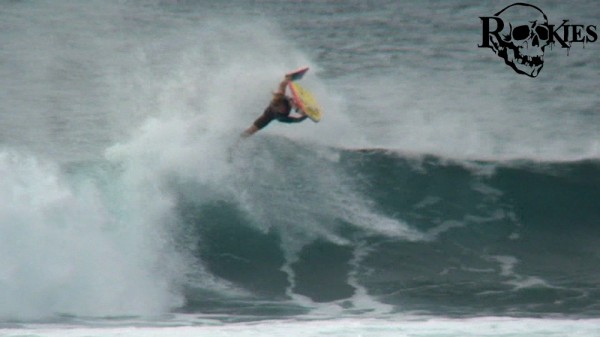 Even with a 105 degree fever Josh was still splitting his legs like he was on the pommel horse.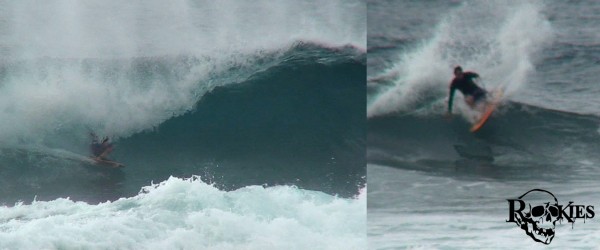 Roldan in Comboland. One of the best clips of the trip.
Mark stretching one out like old times!
Louie just blasting out a mouthful of sunflower seeds on this turn.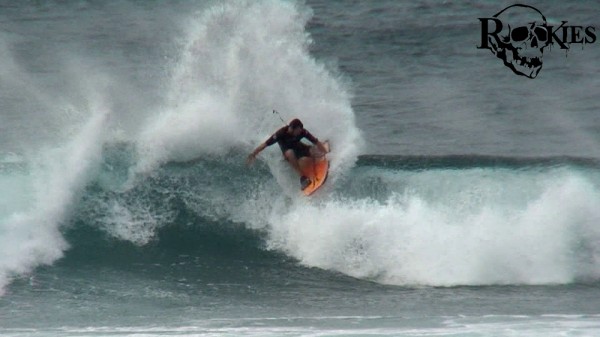 Graduate Latin Night soda bar or this? Brett chose wisely.
This dude must work out!
Plenty of 187s prepared Brett Raymond Roldan for this.
Who woulda thunk Branch Mill would've adapted so well to the North Shore?
Don't think for one second this session wasn't preceded by a chiggen and whiskey happy hour for Cale.
Lead with your stinky pinky and follow through with your body.
Grover City Kid laying it down.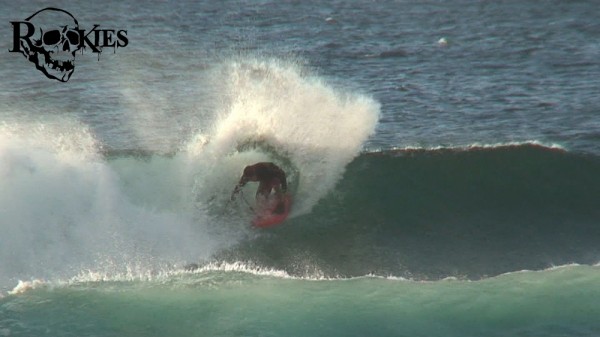 After mandatory sightseeing and longboarding duties with the lady, Cale would come running up the beach to get a few cracks in like this before sunset.
Brett whitewater basher.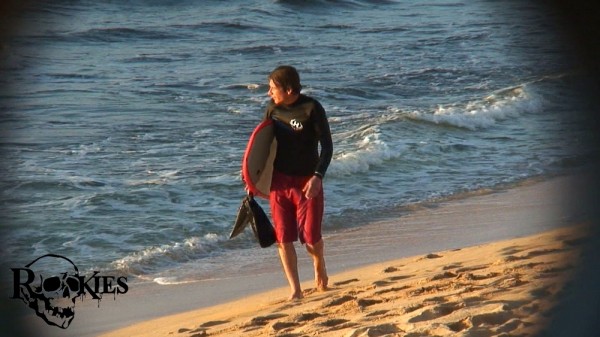 Moore just thinking about all the fish he has to slay to get back to paradise.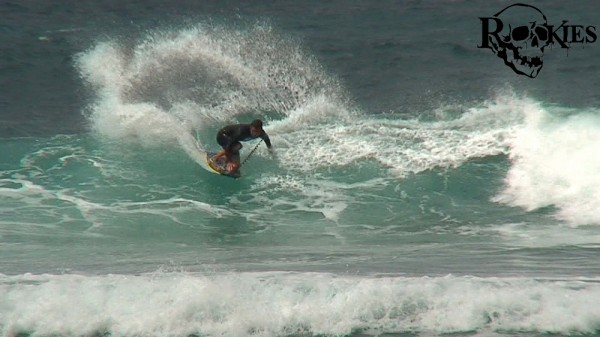 Louie took in Webber, Miller, and Roldan at his casa up in Pupukea. The late night shifts with the so-called Ratpack didn't affect his daytime backhand.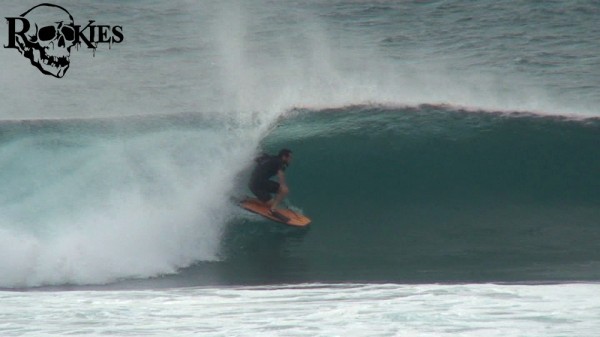 Iiiiiiiiiiimmmmmm sleeping here tonight.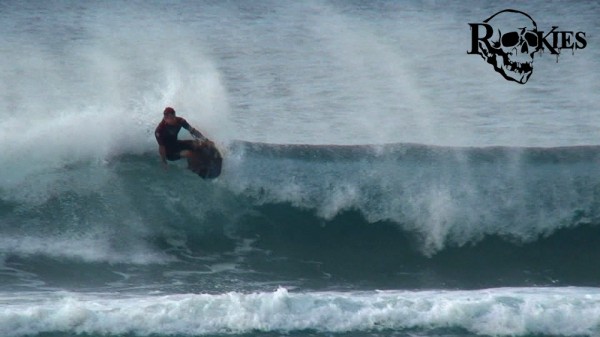 This shot would be way cooler if Louie was wearing a cape.
Cale put the Willie wings in his luggage and let em fly for this bside hit.
Roldan seeing the light at the end of the tunnel.
Murdock has been battling numerous shoulder and knee problems the past couple years but is still on point in the water.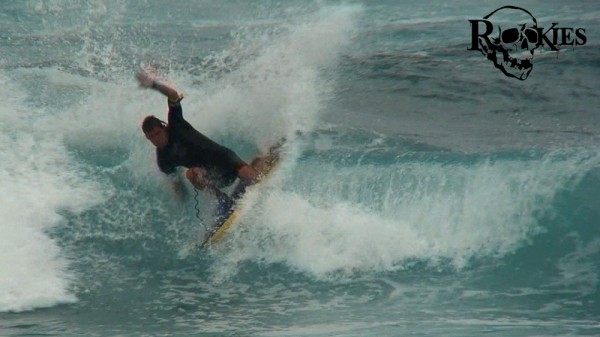 Thanks to the Dawson influence, Louie was a regular down at Stonezone doing turns like this.