Gus Northcraft aka "Felon" upon arrrival in Mainland Mex. Mommy let this kid do the whole dreaded third world flight/connector bus/taxi ride marathon at the age of 15 by himself. Born in South Africa and bred along the Central Coast, the kid feels nothing, literally.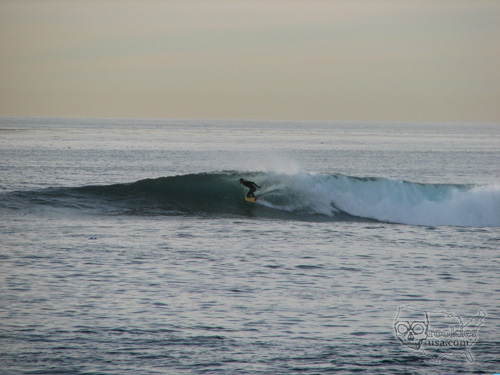 Brian Pelton oozes with natural talent, both prone and dk. Here he is ducking into an evening gem at his local reef. 5 bucks says he was sitting on the Marine St. wall with a tall can in hand less than 30 minutes after this photo was taken.

Most people think of warm weather, juicy watermelon, and Major League Baseball during the Summer months. Well us bodyboarders got only one thing on our minds.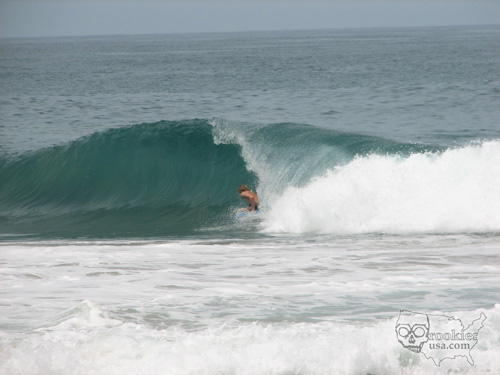 Adam Terpening. BGA. Shrek. Only Child. Little Adam. Big Adam. Whatever you want to call him he shreds on a boogie. Here he's gunning through a Mexi slab like Darren Crawford were running after him.

"Etcetera" doesn't mean just surfing. Here's a pregnant photo shoot I hijacked last summer in La Jolla.

Hazy shade of Winter? More like the groomed offshore peaks of Winter along the Central Coast.

Tamega at this year's Pipe contest. The guy is just relentless.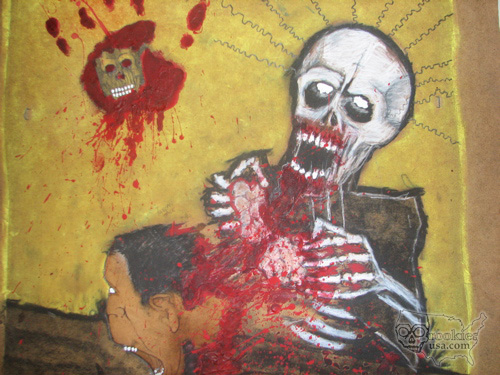 Doug Baker was trading off nights acting as Tiny Tim with James Murdock at the Oceano Melodrama as a kid some years ago. Well something went awfully awry since then. Now he's the unofficial Rookies artist and his shit just keeps getting heavier.