Brett punching through some froth at the infamous Marine Street in San Diego. We were subsequently chased out by locals moments after this photo was taken.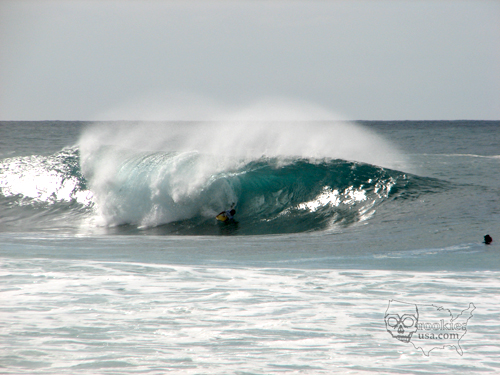 James on a nugget during the early rounds of the Pipe contest. He ended up making it through 3 rounds before divulging into a Steinlager binge for the remainder of the event.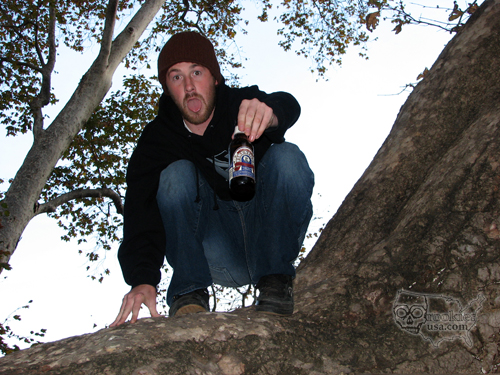 Brett says the amber ale of Firestone Brewery in Paso Robles is the secret to a fuller and redder beard.

Murdock spreading the landing gear after a hefty vert up north of Pismo. He's been surfing this particular spot for 10 years now and has it pretty wired.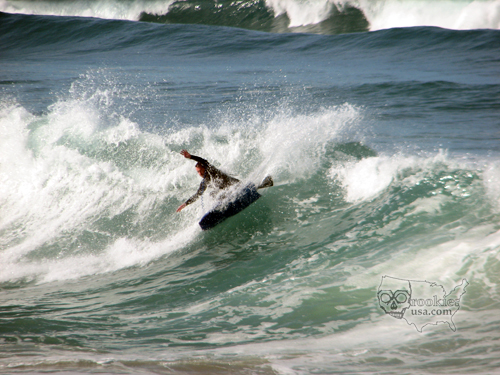 More Golden Roldan. His love of golf is starting to scare me. "Nick I'm telling you, the greens were like billiard cloth at the new course on the mesa."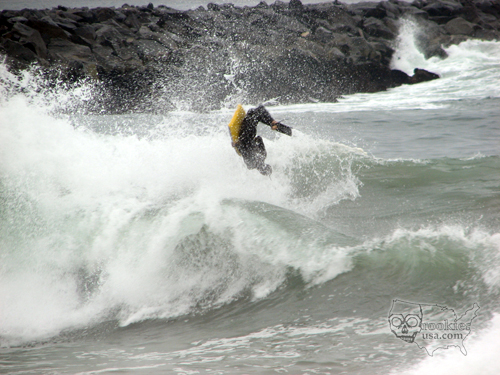 2Glock looping one out at the Wedge. Kinda rare seeing him surf south of Point Conception but the warmer water is nice for a change.

Brett setting up for the toob at Black Joe's sandbar. Upon exit he whipped a nice little roundhouse all for the lens of Kellen Keene's video camera.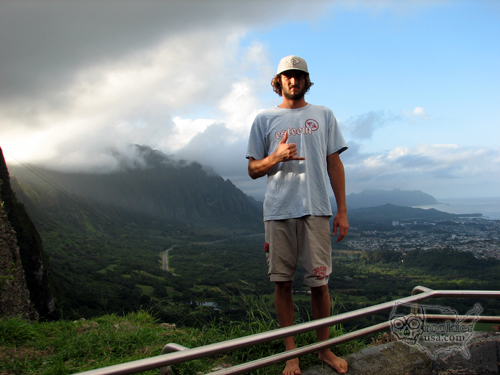 Ms. B was our gracious host this year in Hawaii and carted us around all over the island of Oahu to experience a little culture. Here is Murder atop the Nuuanu Pali Lookout. It was here in 1795 that Kamehameha the Great and his warriors defeated the Oahu armies by sending them over the surrounding cliffs. Kamehameha was successful in uniting the Hawaiin Islands in 1810 and would become the first king of the islands.

Sometimes Brett gets mad at seaweed and decides to thrash it up a little.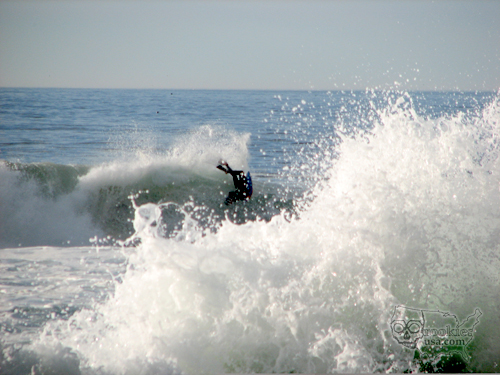 James throwing a reverse while backwash explodes in the foreground. This was during one of those mildly Santa Ana days that kept getting better and better as the tide dropped.