The Dawn Review – By Jeff Chaney
The evening after Thanksgiving Zach Nicholas and Kellen Keene premiered their first bodyboarding film, The Dawn, to a stoked community of bodyboarders from all over the state. Thanks to the holiday all the boys were in town, well at least the ones who aren't married yet. At a sweet little outdoor patio zone the Pismo boys were popping Steinlagers and catching up with each other and it was evident that everyone was glad to be home, or glad to see their friends home in the Filthy-Mo. Soon 60 heads would be fixated on the virtual trip projected up onto the side of the local post-surf eatery. From the first 30 seconds of the intro everyone could tell we were in for a psychedelic bodyboarding experience, and for sure a killer soundtrack. The movie was great. The usual American suspects like Ross, Skip and Hubb had full sections killing it at some not-so-usual spots. Zach also traveled to Western Australia and there is sick footage of some of the Solana boys, Sebastian Slovin, and Tyler Weiman. Of course there is insane shots of Hardy and Wedge head Jason Rhodes even stops in for a Box keg or two. I will have to say that the highlight for me was local dropkneer Cale Moore's segment. Cale was rushing heavy reef slabs out at a zone usually dominated by tow teams, a couple of his waves made the crowd go wild. After the show, beers were had in celebration at The Den, a Grover City rental that is going down in Pismo bodyboarding history as we speak. Good times.
The Dawn Songlist (Note: The dvd has a complete Dark Side of the Moon version.)
Intro #1: Jefferson Airplane – White Rabbit
Intro #2: Minor threat – Seeing Red
Cale Moore: Hank Williams III – Crazed Country Rebel
Tyler Weimann: The Band – To Kingdom Come
Andre Botha/Mike Stewart: The Adolescents – No Way
Spencer Skipper/Jeff Hubbard: The Talking Heads – Burning Down the House
Ross McBride: The Beatles – Dear Prudence
Everyone in Hawaii: George Thorogood – Who Do You Love
Australians in Hawaii: Bob Dylan – Tombstone Blues
Australia: Led Zeppelin – What is and What Should Never Be
Mexico: Santana – Black Magic Woman

The Dawn Pismo Beach Premiere

Nothing like 25.4 ounces of cold Steiny and a quality surf flick. Nice v-neck Willis.

Willie, Emo, Cudworth, and Steiner. Insert awkward silence.

Cale and Marcos are about to reenact their handoff scene from the movie.

The scene at Hoagies beforehand. I wish I would have taken more photos during the actual movie. This little area was packed with like 50+ heads.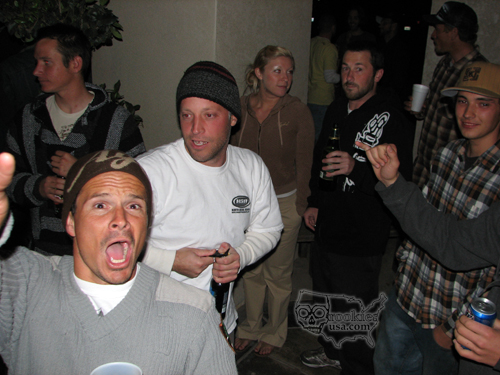 Ugh Danny B's pancho. Check redface Zach daydreaming of Dying Pig.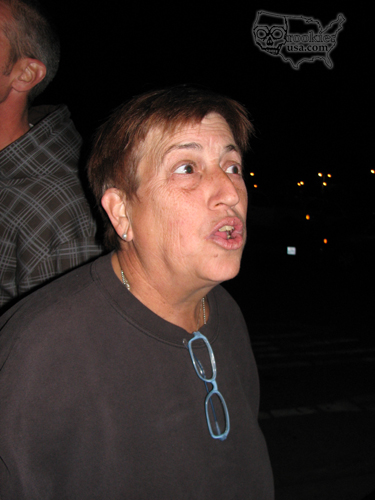 Not a true Pismo premiere without a derelict or two.

Mark and Weasel post-beer bong before the premiere. "Schnarf schnarf."

The Dawn, The Den, it's all the same to Kellen and Louie.

There were even waves before the premiere too.