When we received a cd jam packed with quality goods from Cale Moore's Nicaragua expedition last summer we realized that an interview was long overdue. Hell, to be honest, aside from the abundance of plaid attire, Budweiser tall cans, his red Nissan mainstay and The Pig, we didn't even know much about this reserved north county dk freak ourselves until quite recently.
We went through our teeming photo archives to search out a single headshot when we first started to piece together this interview. Certainly there'd be a closely cropped shot of his mug to mix in with the action photos, right? Wrong. But that's just Cale – hardly imposing out of the water: mild mannered, humble, softspoken, and too often going unnoticed. (Fittingly, every photo that we did find of him he was offcenter, out of focus, and cruising with an alcoholic sidekick in hand.) Rest assured the same can't be said for his riding in the water and that's why we're here. You just can't sweep this much talent under the rug. Ladies and gents, the Cale Moore interview.

* * * * *
Hailing from Los Osos, Cale was always on the other end of the SLO county bodyboarding spectrum. His cool, calm, and collected demeanor represented a stark contrast from the rather loud, obnoxious, and vulgar Pismo spongers to the south. An isolated bodyboarder living in a small, standup-dominated community, Cale not only acted differently but also rode waves differently than his south county counterparts. To keep up with the fast and hollow reefs that abound in his neck of the woods and to evade the scrutiny of the hardened locals, Cale took notes from the areas' fiberheads that he often shared the lineup with. Thus his dropknee approach evolved through the years into a case study on pure, down the line speed. The cruisy lazy dk stance that overruns most friendly Cali beachies won't fly here. Pumping down the line with a narrow stance and a poised forward lean, Cale has earned every inch of open face real estate that he's carved up after years of honing his skills in his own backyard.
Cale, let the readers familiarize themselves with you – age, residence, and how you started on the boog?
I'm 25 years old. I was born in Huntington Beach before moving to Los Osos when I was a baby. My Parents were your average southern California beach bums, so they naturally raised me and my 3 brothers at the beach. I got my first Toobs Bodyboard in 1988, when I was 4 and have been loving it ever since.
How was it growing up in the small community of Los Osos? How strong was the standup influence and how did it affect your style of riding?
Growing up in Los Osos was probably the same as growing up in any small town; you had to make your own fun. Luckily for me there were a handful of surf spots a short distance away and I had an older brother to drive me to them.
The catch about the surf spots in my backyard was that they were dominated by stand-up surfers who had a hard time wrapping their mind around why anyone would want to ride a bodyboard. The only reason that I didn't start riding a surfboard was because my older brother Ryan rode a bodyboard. Other than Ryan and Marcos from Toobs, there were very few bodyboarders that I consistently rode waves with. Because of this, I had no option other than watching how the local surfers rode waves, so I took from them what I could apply to dropknee.
Plain and simple you put some of the most miles on your rig of anyone that I know while searching out spots. This can bring about great rewards but even greater frustrations. Generally speaking what is it like living on the Central Coast as a bodyboarder and what are your favorite and least favorite times of the year along this length of coastline?
Since I first got my drivers license I had an obsession with finding good waves and an empty line-up. I would hear stories about perfect waves to the north but was never given directions. This led to trying to scour every inch of coastline from Ragged Point to my hometown in all types of conditions. It took a long time to figure out where the legitimate spots were. This stretch of coastline could be the most frustrating place in the world because even when the reports are good it will still spite you half the time. On the other hand, when everything comes together, the line-ups are empty and it all becomes worthwhile.
It seems that there are only a few months out of the year that produce good waves along the Central Coast. In the spring I'll spend more time doing other hobbies away from the ocean, due to relentless onshore winds and upwelling that make bad waves extra cold and miserable. The summer brings fog that makes me lose my mind. In fall and winter I try to work less so I can be on it when it's good. Being a bodyboarder along the Central Coast is great as long as you have other interests when the waves are bad.
In the summer of 2007 you finally got a proper Pismo introduction down in mainland Mexico. Did it go as you might have expected or did your perception change regarding either Pismo or Mexico?
Before meeting up with that group in Mexico (for my first real surf trip), I already new that they were pretty much fearless in the water, so I had to prepare myself to step it up. What I didn't know was what can happen when the waves are flat. They really opened my eyes as to what was possible on the dance floor and how much tequila could be consumed in a week. My perception changed on both Mexico and Pismo and it was a life changing trip.
You juggle jobs for the Morro Bay Harbor Patrol, as a Morro Bay lifeguard supervisor, and as a commercial fisherman. You ever see any crazy shit while on the job? How do you find the time to surf?
I really just can't get enough of the ocean. As far as crazy shit I have seen a car crash and a boat crash on the same beach. My line of work has shown me how stupid some people can be. I've been commercial fishing with my dad since I can remember. Working in such an uncontrolled environment makes every trip seem crazy. I have seen many sea creatures.
Like many people with the surf bug, you know you need to have a flexible schedule to get the waves at their best. The only time I work full time is in the summer lifeguarding. Even then I try to have a backup just in case the waves are too good to miss. The reality of a full time job is getting closer and I'll have to take what I can get for waves then, but that also means more money for planned surf trips.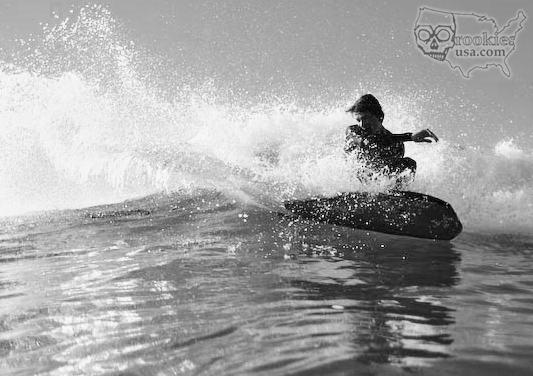 Photo: Kellen Keene
How long were you in Nicaragua last summer and how did the waves there suit dropknee? Besides the waves, what was your favorite part about Nicaragua?
I was in Nicaragua for just over 2 weeks last fall. I was planning to go to Mexico but due to some issues renting a car I decided to try something new. I didn't know much about Nicaragua at the time, only that you could post up in one place and have easy access to multiple waves. The waves were small most of the trip, but when the swell picked up it was a dropknee wonderland with perfectly groomed head high waves. You could walk one way and get bowly lefts or go the other and have a perfect right sandbar all to yourself.
Even though there were scorpions and wasps inhabiting my room and a random sketchy guy with a sawed off shotgun nearby, I really enjoyed how people lived there. The locals still used Ox driven carts and rode around on horses. It was kinda like the wild west. Even with the flat spells I thought it was paradise and will definitely go back one day.
You have been sending us some sick photos lately both in front of and behind the lens. How did you become involved with photography and where do you plan to take it? What other non-surfing activities are you interested in?
I bought my first camera (a Canon Rebel XT) about 5 years ago because I thought it would be a good hobby and I always found myself in situations where I wish I had a camera. Since then I taught myself how to use my camera, figuring it out as I went. I bought a Buzztech water housing that I have been experimenting with and I am stoked on some off the pictures that I took. I recently started making frames out of plywood and am planning on making a collection of my best pictures so I can do an art show or something. Other than bodyboarding and shooting photos I also skateboard a lot in the spring and ride my longboard and hike in the summer.
Any future trips in the works? What are your plans for the next couple years?
With bad waves and cold water most of the year I am always planning on shedding my wetsuit and getting some warm water barrels. Kellen Keene and I have some plans in the works by the name of Project X, it involves purchased land in a foreign country and a real long drive in my old pick-up. I have also been building an 18′ Boston Whaler hull from the deck up so I'll have a nice boat to get to all the places that are inaccessible from land. As far as the next few years go, I plan on kicking around on my boogie and living happily.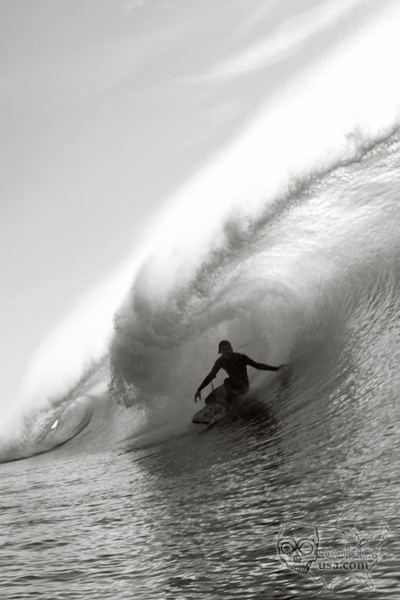 Photo: Nick Statom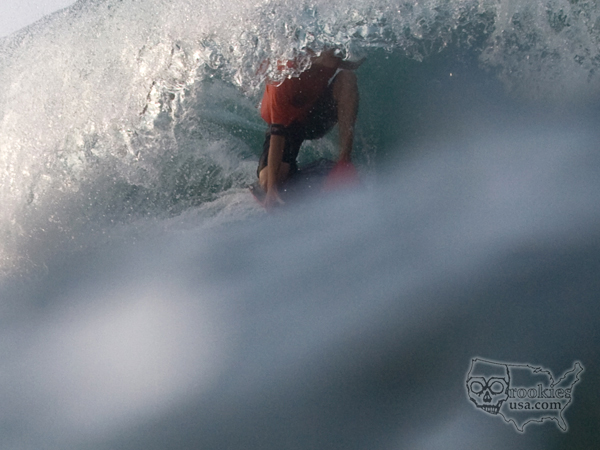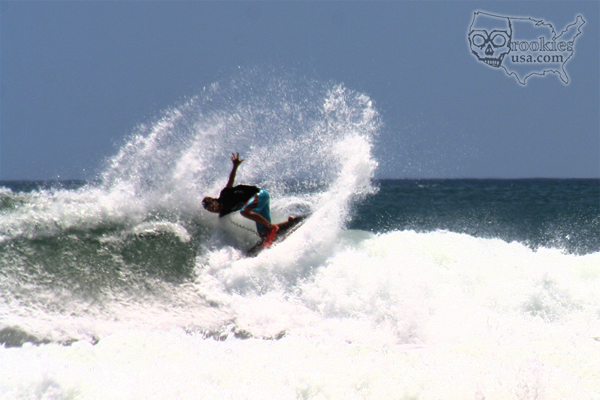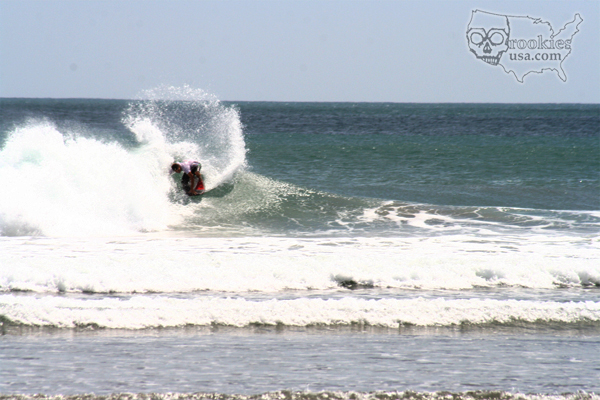 Photos: Ryan Moore, Wes Broshears, Wes Broshears

Photos: Aaron Jackson, Aaron Jackson, Nick Statom