We had to make the annual trek back to the 805 for Thanksgiving to kick off the holiday season with a little turkey, stuffing, and dropknee action. But with Louie's recent move to the North Shore, Chaney's move to Denmark, Adam still in Chile, Willie in Indo, and Darren still holed up in NorCal, a sponger has become more and more difficult to find in these parts. Roldan answered the call though from his batcave behind the soda bar, sounding the horn for Cale and Frank and a visiting Adam Dumas. Here's some frames from what transpired. Just a small sample of what will go down during our annual holiday hangover feature later this month between Christmas and the New Year. Also keep your eyes peeled for a full on North Shore assault in February that should be well documented here. Until then Murdock, Louie, and new contributor James Dawson will fill this space with plenty of goodies.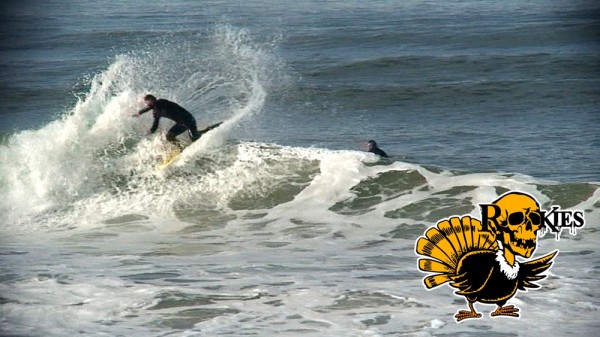 Roldan's been sipping Red Dog 40's for 2 months straight in preparation for his North Shore mission in February.
Cale beating the shit out of a section the day before departing for a month up north crab fishing. Glad we caught him.
LGF = Long Gay Floater. Brett does these super long and super gay all the time.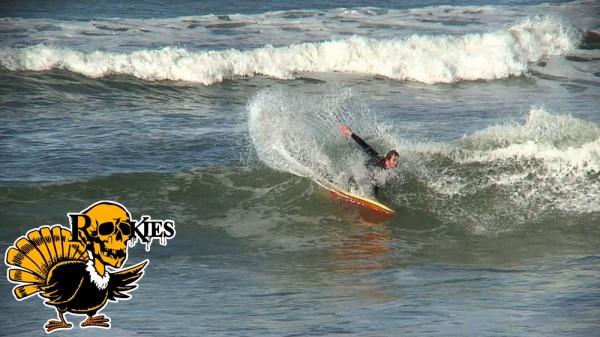 Baby Seal has big shoes to fill with the dwindling crew but by the looks of things is stepping up.
Brett saved a life this day avoiding a near rock avalanche fatality.
Du Mas Mich getting it done backside. We will be taking you up on that acai bowl offer at Liquid Du Mas Mich.
Brett came in an hour late to work for this session. He still has his job though so that's ok.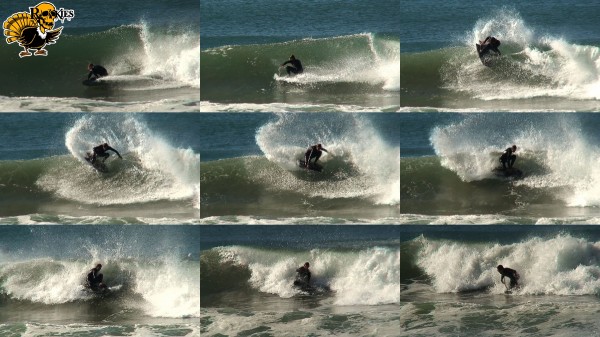 Wish we could film KILLMORE more cuz he does stuff like this all the time.
Camel decided to film this session after eating too many fucking pancakes at breakfast. At least Brett made it worthwhile.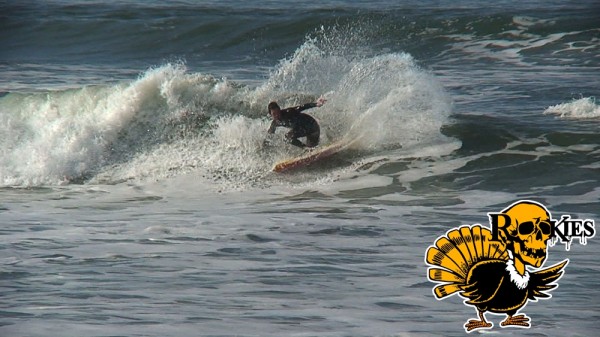 We stole this baby seal from Pismo one day and taught him how to boogieboard. Some people call him Frank.
If you ever see Brett, ask him how he got the nickname Stinky Pinky. It was certainly not due to lippers like this.